The Stage AE | Pittsburgh, Pennsylvania
New York City meets Texas in a huge rock night as Interpol joins forces with Spoon for the Lights, Camera, Factions Tour at Stage AE on Tuesday, September 6th 2022 with very special guests, The Goon Sax! This is gonna be huge, a Matador Records triple bill, and you do not want to miss out. Grab your tickets right now and get ready to rock, Interpol's brand-new album, The Other Side of Make-Believe, will be out, and they will be ready to absolutely thrash it. Meanwhile, Spoons latest album, Lucifer on the sofa, is their rockiest album to date and deserves a good f***ing listen to!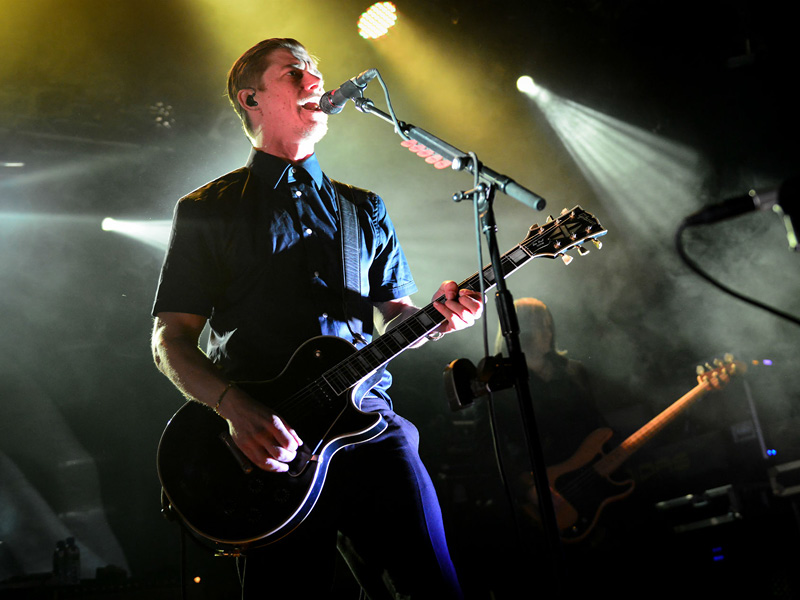 From New York, Interpol is guitarist Daniel Kessler, bassist Carlos Dengler, and singer and guitarist Paul Banks, with Sam Fogarino on drums. They released their first album, Turn On The Bright Lights, in 2002 which made it to 10th position on NME's list of 2002's top releases and Pitchfork named it the year's number 1 album. With five subsequent high charting records on the Billboard 200, all earning rave reviews across the map from Rolling Stone to TIME, playing major festivals like Coachella and Glastonbury, and even headlining Mexico's Corona Capital. The band have just finished recording their latest and seventh studio album, The Other Side of Make-Believe, which is scheduled for release this July.
All the way from Austin, Texas, Spoon is singer and guitarist Britt Daniel, drummer Jim Eno, keyboardist and guitarist Alex Fischel, guitarist and keyboardist Gerardo Larios, and bassist Ben Trokan. Critics have described the band's musical style as ranging from pop to rock, with some experimental rock. Spoon's tenth album, Lucifer on the Sofa, is the band's purest rock 'n' roll record to date. Released in February 2022, Lucifer on the Sofa, earned rave reviews and global acclaim, including a 4-star review in Mojo, who praised the sound of the album as "Elvis Costello on the streets, ZZ Top between the sheets," the album charted at number 38 on the Billboard 200 and number 4 on both the Alternative and Rock Albums charts.