The Stage AE | Pittsburgh, Pennsylvania
Grammy-nominated country music singer Ingrid Andress comes to Stage AE on Friday 10th December 2021 as part of her headlining international tour in support of her latest album, Lady Like! Dubbed The Feeling Things Tour, it sees her performing tracks from the record for her fans for the first time:
"I'm so excited to bring my debut album, Lady Like, to the stage and perform these songs that have been such a huge part of my life for the past few years," the singer says of the tour. "More importantly, I can't wait to see all the fans that I've been missing for the past 18 months. As a songwriter, the human connection is one of my favorite parts of the whole experience of touring, so I'm really looking forward to that."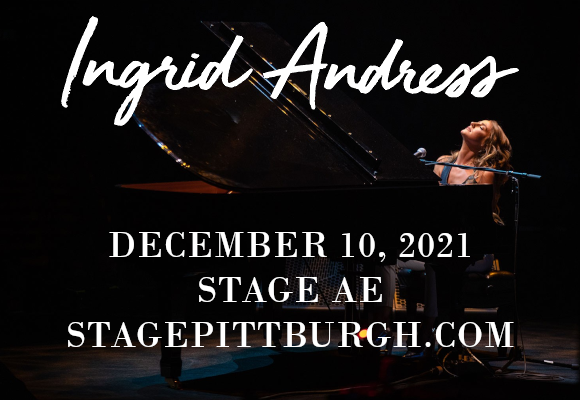 Whilst studying at Berklee College of Music where she majored in songwriting and performance, country music singer and songwriter Ingrid Andress joined the a cappella group Pitch Slapped, which performed on the NBC singing competition The Sing-Off. Delilah, another one of her groups, also appeared on the show and placed sixth in the competition. After graduating, Andress came under the mentorship of songwriter, record producer, music publisher, A&R executive, singer, composer, and television personality Kara DioGuardi before moving to Nashville, Tennessee. In Nashville, she worked as a songwriter, writing for artists including Sam Hunt, Alicia Keys, and Charli XCX. She signed with Warner Nashville in mid-2018, releasing her debut single, "More Hearts Than Mine," the following year. In 2020, Andress released her debut album, Lady Like, which reached the Top 10 of the Billboard Country Albums chart.