The Stage AE | Pittsburgh, Pennsylvania
Heavy metal fans get excited, because In This Moment are back!! The ferocious, female-led metal band return in 2019! Riding the huge wave of success caused by their latest album, "Ritual", they've promised that even more new music is on the way! With Sevendust and Light The Torch as support, they're heading to the Stage AE, Pittsburgh on Tuesday 14th May 2019. Do NOT miss it – get your tickets to see them NOW while they last!!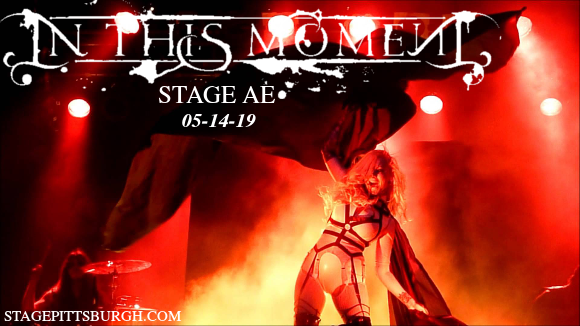 Since In This Moment started out, their success has simply grown and grown, with each album more successful than the last. "Ritual," their sixth and most recent album, marked a high point in their career, with their spooky cover of Phil Colins' "In The Air Tonight," hitting #6 on the Top Mainstream Rock Charts. The band have expressed awareness and gratitude for their ever-increasing success.
"We're so grateful and lucky that in our career… We're like the slow tortoise that could — we're really slow, but we have this slow, steady uphill climb," said singer Maria Brink. "'Cause we're six albums in and we have the highest sales that we've ever had, we're getting the biggest offers we've ever had, we're climbing up to the top, we're headlining certain festivals…And we love it and we live for it."
And fans love and live for their performances!! Will you be one of them in among that crowd?? There's only one way to be sure – get your tickets NOW while you still have the opportunity!