Stage AE | Pittsburgh, Pennsylvania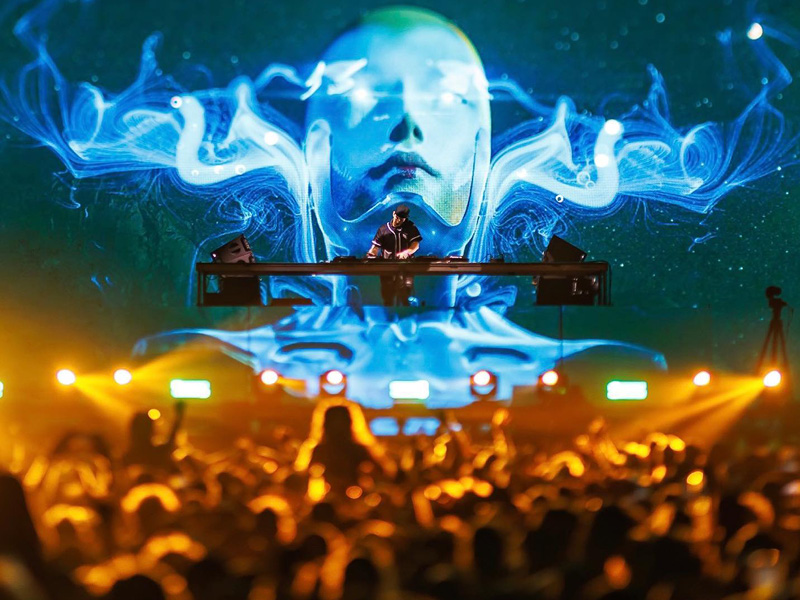 Representing the very best in fresh new EDM, Billboard Music Award winner and Grammy nominee, ILLENIUM comes to Stage AE on Thursday, July 13th 2023 for a whole set, all by himself. Presenting for the first time, his self-titled album filled with his trademark euphoric sound and stacked with incredible artists like Avril Lavigne, All Time Low, Travis Barker, and JVKE. This is a jump up and down experience not to be missed, so grab some tickets and get ready to throw some serious shapes.
ILLENIUM, a Billboard Music Award winner and Grammy nominee, was inducted into the Forbes 30 Under 30 class of 2020. His music has been streamed over 7 billion times! He's collaborated with Taylor Swift, the Chainsmokers, Tisto, and Flume, among others. He has sold-out Madison Square Garden, the former STAPLES Center, and Red Rocks, and he is now touring Japan and hosting festivals in Colorado and Cancun.
The self-titled "ILLENIUM," the tastemaker's fifth studio album, is due to be released on April 28. The lead track, Luv Me A Little, starring Nina Nesbit, may be heard below. Avril Lavigne, All Time Low, Travis Barker, and JVKE are among the high-profile contributors on the self-titled album's 16 tracks. "You Were Right," a collaboration with electronic music artists Wooli and Grabbitz, is also included on ILLENIUM.
"ILLENIUM" is a concept album that combines science fiction and fantasy. The world in which art exists is similar to our own: full of addictions and illnesses, technologies and dependencies. ILLENIUM leaves dystopia to discover love's enchantment and sparkles in the forest in his story, but the pull of old habits and systems weighs heavily with his family's sorrow.
"To me, a self-titled album is the core sound of who I am," ILLENIUM stated. "I see this album, and it's story, as a prequel to the Trilogy, where I get to explore my original musical inspirations and blend something that truly feels fresh."