The Stage AE | Pittsburgh, Pennsylvania
If you love I Prevail, then we've got some exciting news for you. The massive metalcore act have returned, and how! With the announcement of their new album, "Trauma," comes the HUGE Trauma tour, taking the band across all North America's major venues. With special support yet to be announced, they're headed to the Stage AE on Monday 15th July 2019 – make sure you're there!! Tickets are on sale NOW – get 'em while they last!!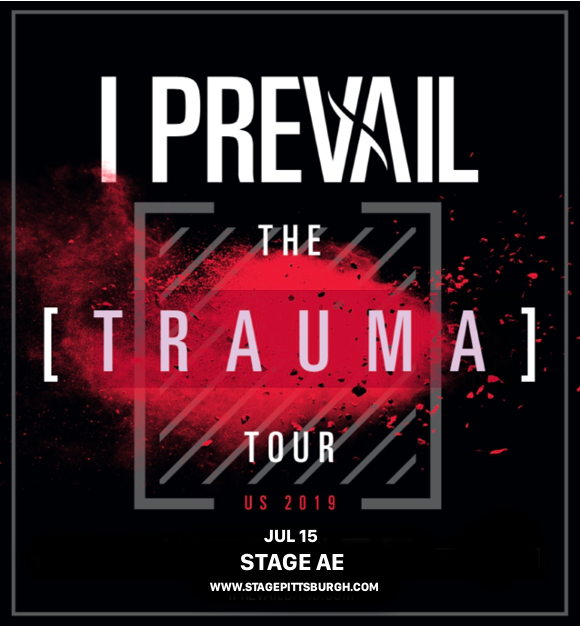 Formed in 2013, the band attracted attention on YouTube after posting a cover of "Blank Space," by Taylor Swift online. From there, their ascent to success was rapid, with their debut album, "Lifelines," released in 2016, which charted on the Billboard 200 and was received to rave responses from critics and fans alike.
Now, the band are on tour with the follow-up to their highly successful debut. The title "Trauma," is a deeply personal one to the band, as it reflects upon the difficulties that singer Brian Burkheiser faced prior to the album's recording; a debilitating injury that severely affected his ability to sing and brought the entire future of the band into question. However I Prevail, well, prevailed. With assistance from Tyler Smith, the producer of Falling In Reverse, the band entered the studio and emerged ten months later, victorious with "Trauma".
We can hardly wait to experience their triumphant return and hear all the new songs live – can you?? No?? Then get your tickets NOW – they won't last long – and we'll see you at the show!!