The Stage AE | Pittsburgh, Pennsylvania
Hot Chip comes to Stage AE on Friday 13th May 2022 as part of their upcoming North American Tour 2022. The UK synthpop icons last toured in 2019 for their latest album, A Bath Full of Ecstacy. The tour begins from Ventura, California on the 15th April and includes shows in Brooklyn, Boston and Pittsburgh. The tour concludes on 14th May in Chicago, Illinois. Fans have long awaited their arrival in the U.S, and this time they have returned with a full-fledged trek. If you want to see hot chip live in concert, get your tickets right now before they are sold out!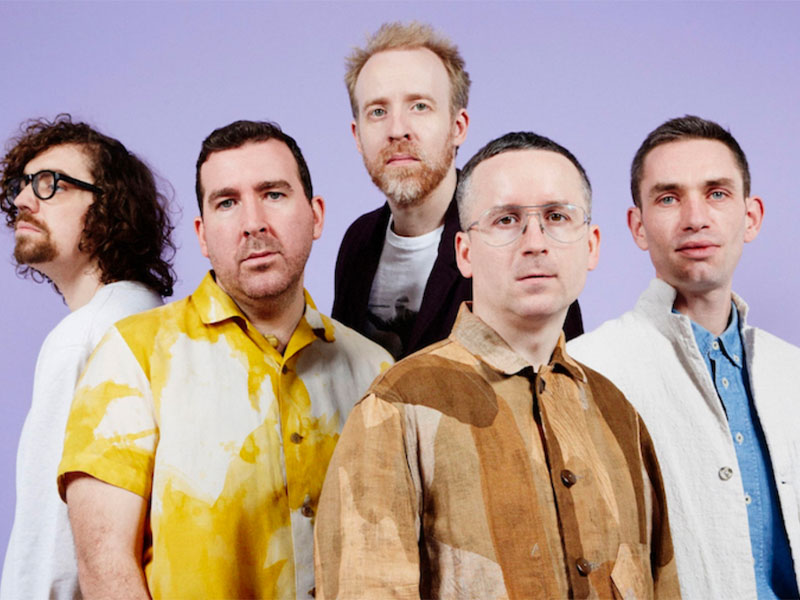 Hot Chip was formed in 2000, consisting of multi-instrumentalists Alexis Taylor, Joe Goddard, Owen Clarke, Felix Martin, and Al Doyle. Their genres are mainly synth-pop and alternative dance, with their music taking influence from house and disco categories as well. The band started out as a bedroom project, and it took them four years to release their full debut album. Their debut album, Coming on Strong, proved to be the breakthrough for their widespread recognition, but they gained commercial success from their next album, The Warning. The Warning was released in 2006 and was nominated for a Mercury Prize. In 2008, their single, "Ready for the Floor," was nominated for a Grammy award in the Best Dance Recording category.
Their latest album, A bath full of ecstasy, has also received my fans and music critics around the world very well. The fans have described it as an immersive, adventurous experience delivered expertly by the musicians. Their skills have continuously honed over the years and which is why Hot Chip remains an integral part of the pop music landscape. If you want to dance to some Hot Chip tunes this 13th May at Stage AE, you need to get your tickets right now before they are all gone!