Stage AE | Pittsburgh, Pennsylvania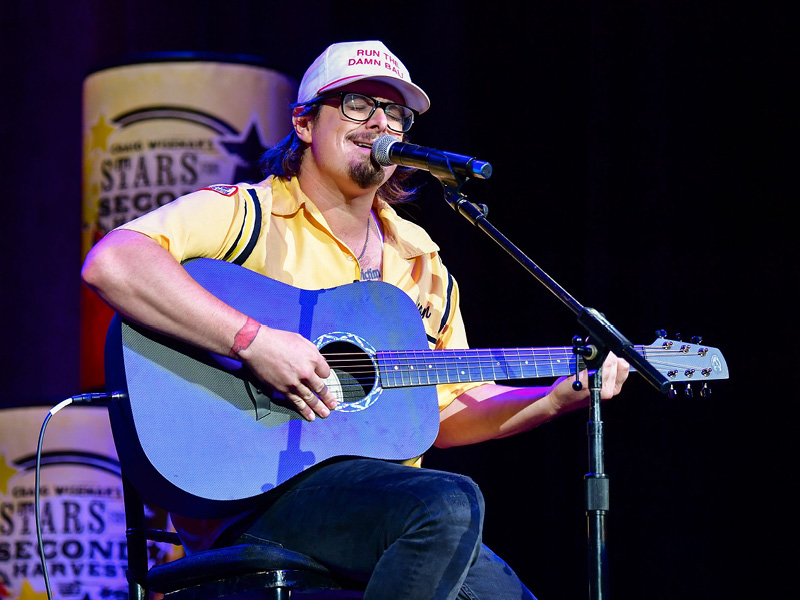 Y'all ready for some real Hard storytelling? Look no further than Hardy, the master of country music tales, saddle up and get ready for a wild ride! The one and only Country Superstar is coming to town with his latest album, and he's ready to show y'all what it means to be built different. Don't miss out on the chance to see this honky-tonk hero live on stage with the 'Mockingbird and The Crow' tour! He's bringing a wild blend of Hard Rock and down-home Country to Stage AE on June 15th, 2023. Don't miss out on this foot-stompin' good time! Get your hands on these tickets today and don't miss out on the ultimate country music experience, surrounded by a crowd of passionate fans! Y'all better keep your ears peeled for the sensational show openers, Dylan Marlowe and Blame My Youth! They're fixin' to get y'all hootin' and hollerin' with their electrifyin' performances.
Hardy's latest double album, The Mockingbird and The Crow! This ain't your granddaddy's country music, as Hardy is bringing in some serious rockin' vibes. He knows he ain't reinventing the wheel, but sometimes a man just needs to let loose and rock the heck out! Get ready to experience the roots of rock & roll, stemming from soulful blues. Go on a journey through the twists and turns of life with our latest country music hit, as we explore how one small decision can lead to a whole new world of possibilities. Don't miss out on the adventure! Get ready y'all because in 20 years we might just have the next big thing in country music! If some young gun comes along and shakes things up with a sound like ours, we'll be proud as can be to have inspired them. Stay tuned for the future of country music!
Y'all don't wanna miss out on Hardy's latest album, The Mockingbird & the Crow! This record is a perfect blend of country and rock, showcasing the incredible talent of this Country singer-songwriter. Get ready to tap your boots and sing along to every track! Hardy has written all seventeen songs and teamed up with the incredible Joey Moi and Derek Wells to co-produce. Featuring the hit lead single and heart-pumping duet "Wait in the Truck" with the talented Lainey Wilson. Along with, "Sold Out", "Truck Bed", "Here Lies Country Music", and the title track that will have you tapping your boots and singing along. Stay tuned, you won't want to miss the incredible vocals from Morgan Wallen and Jeremy McKinnon. Yeehaw! The latest album is also tearing up the charts! Despite some naysayers, this record debuted at number 4 on the US Billboard 200 and hit the top spot on the Independent Albums, Top Country Albums, Top Hard Rock Albums, and Top Rock Albums charts. It's his biggest success yet, and we can't wait to see what he does next! The Mockingbird & the Crow dropped in January 2023.
Hailing straight outta Philadelphia, Mississippi, this rockin' star was born in 1990 with a heart full of soulful melodies and a voice that'll make you holler. Raised on a steady diet of all kinds of music with his old man, he's got a style that's as unique as the country roads he calls home. With a degree in songwriting from Middle Tennessee State University, he started out penning lyrics for some of the biggest names in the biz, until he finally took to the stage as a true blue country singer. And let me tell ya, his debut album Hixtape, Vol. 1 is hotter than a two-dollar pistol! It dropped on September 13, 2019, and it's got all the twang and heartache you could ever want. Don't miss out on this rising star, y'all! Hardy has been nominated for numerous awards and won Best Songwriter at the 2022 ACM awards!