The Stage AE | Pittsburgh, Pennsylvania
Gryffin may still be regarded as an emerging talent in the EDM music scene but his following has been growing in leaps and bounds. For those who have just recently discovered him through his knockout hit "Heading Home" are definitely addicted and getting anxious to bask in his pulse-pounding music and his energy drenched concerts. No need to go far because Gryffin is headed this way to the Stage AE on Friday 1st November 2019. The one thing you have to do is click that 'buy tickets' button on this website, then you'll be well on your way to tripping the light fantastic! Book that ticket now!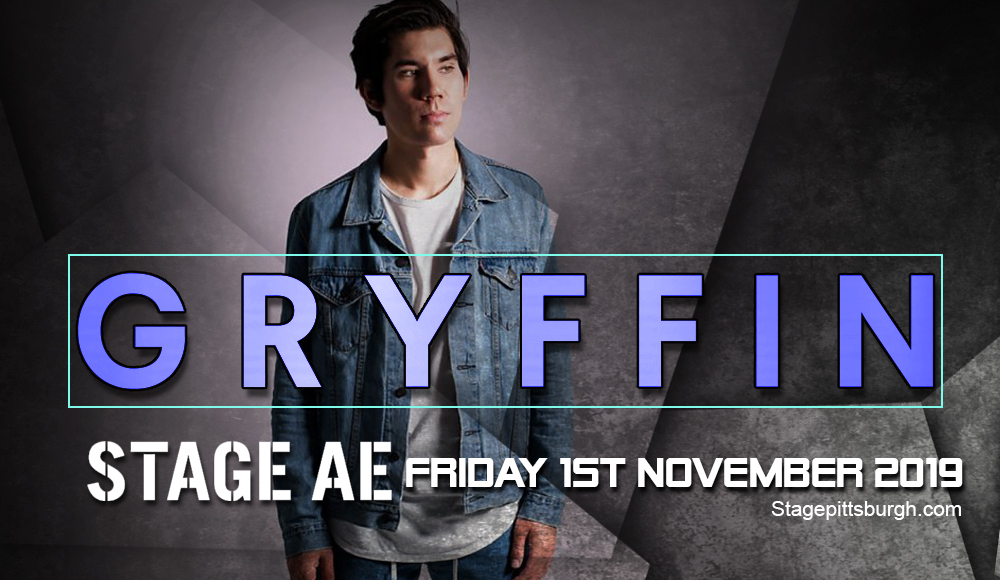 "At the beginning, I just released music with the main goal of having my friends play it at college parties and I never would have imagined it would get to this point", says electronic producer/DJ Gryffin, who for one, was a classically trained pianist and pursued a degree in electrical engineering. Perhaps the marriage of his creative and academic pursuits produced a distinct style that Gryffin would describe himself as a melodic house artist -incorporating the sounds of piano and guitar for a 'hybrid of electric and organic' musical style.
From playing at college parties to the world stage. Gryffin's talent shown through as he made his 'world' debut at the SnowGlobe Music Festival 2015. He conquered the airwaves as well as he dished out remixes of popular songs such as Tove Lo's "Talking Body", Maroon 5's "Animals" and Years & Years' "Desire" by Ellie Goulding. He also spun gold with his original hits such as "Heading Home". And hot off the heels of his 2018 hits "Winnebago," "Just For A Moment" and "Tie Me Down." is Gryffin's fourth single "Remember".
The studio work, the promotions, the tours, and now the fame –Griyffin has still got his feet on the ground. "It's definitely hard at times, but you get used to it," Gryffin says. "You just sort of realize that routine and normalcy are things that are never going to be part of your life. It's about embracing that and recognizing that reality, and to just remember that it's all one big fun ride at the end of the day."
And yes big fun and thrills are what his fans are having the moment he hits the stage. You don't want to miss out on this, do you? So go, get your tickets now!