The Stage AE | Pittsburgh, Pennsylvania
The Jamgrass band, Greensky Bluegrass present their, Winter 2022 Stress Dreams Tour at Stage AE on Wednesday, February 2nd, 2022 with support from the amazing The Infamous Stringdusters. The tour comes in support of Greensky's forthcoming eighth studio album, Stress Dreams, due to arrive in late January, and Infamous Stringdusters latest album, Toward the Fray, is due out late February. Grab your tickets now and head on down to Pittsburgh, PA for an incredible night of brand-new jam tunes!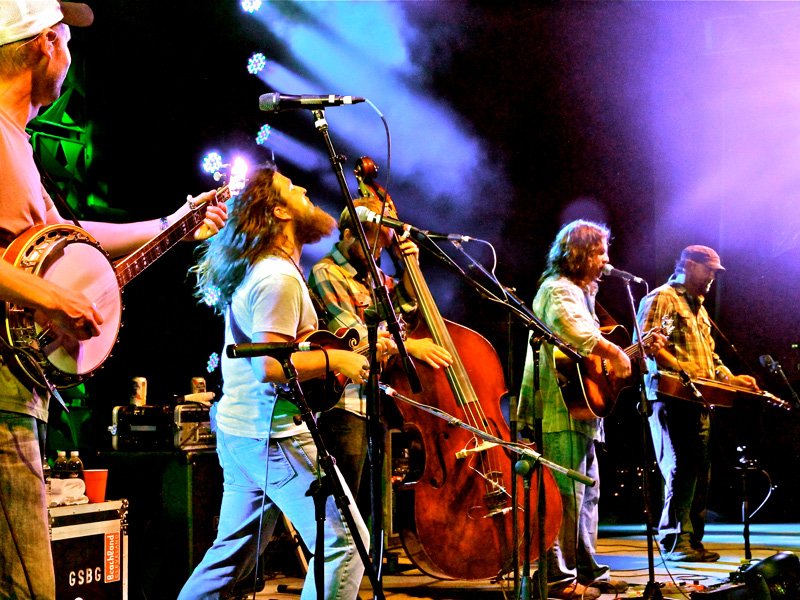 "We couldn't be more excited to share the release of our new album 'Stress Dreams' out Jan 21, 2022! We'll also be taking things to a whole new level and bringing our brothers, The Infamous Stringdusters along for the run. These are going to be some incredibly special shows in some of our favorite rooms across the Eastern U.S. and we can't wait to see each and every one of you!"
Stress Dreams will be the band's eighth studio album and follows Greensky Bluegrass 2019 release, All for Money, which landed on the Top 100 at the Billboard Albums Chart, Top 20 at Independent Albums and Current Country Albums, Top 10 at Americana and Folk Albums, Top 5 at Heatseekers, and number 1 at Bluegrass Albums. Greensky Bluegrass comprises Anders Beck playing the dobro, Michael Arlen Bont playing banjo, Dave Bruzza playing guitar, Mike Devol playing upright bass, and Paul Hoffman on the mandolin. The band is widely known for their dazzling live performances, bringing rock 'n' roll showmanship to high-energy bluegrass and absolutely relentless touring schedule.
The Infamous Stringdusters consists of Andy Hall on the Dobro, Andy Falco playing guitar, Chris Pandolfi twanging the banjo, Jeremy Garrett fn' the fiddle, and Travis Book on the double bass. In 2018, they won the Grammy Award for Best Bluegrass Album for their 2017 album, Laws of Gravity. Toward the Fray, will be the band's twelfth studio album.