Stage AE | Pittsburgh, Pennsylvania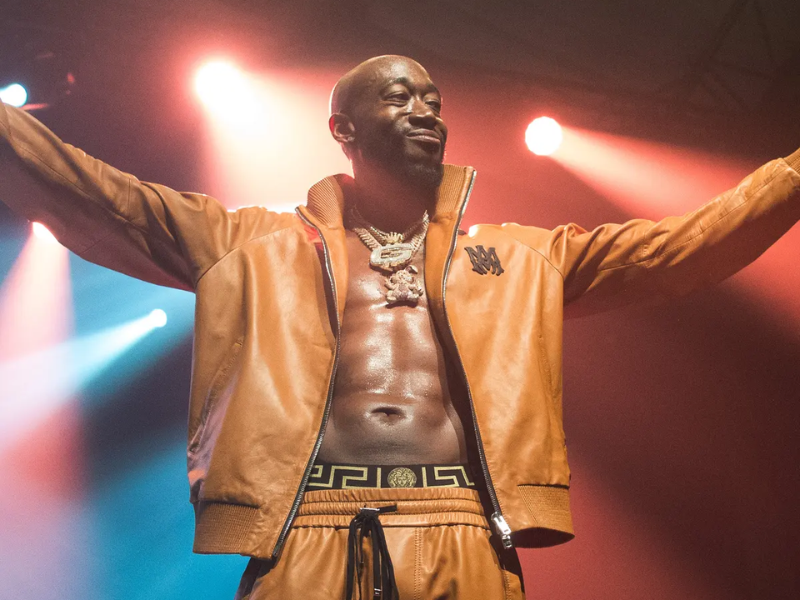 Freddie Gibbs is spewing face-melting fire from his side of the street on Friday, October 13, at the Stage AE! Piñata. Bandana. $oul $old $eparately. The gangsta artist's albums gave way to an intimacy uncharacteristic of players from the rap scene. He doesn't like rap without a story, a sentiment readily evident in tracks like "Crime Pays" and "Something to Rap About." Gibb's hits–Billboard charts top-ranking regulars–also often receive high praise from music journalism giants such as the Pitchfork and Rolling Stone magazines. A follow-up to his Australian tour last January, the Grammy Award-nominated artist announced a fall series of concerts with at least twelve dates scheduled so far. The trip will ride coast-to-coast, stopping by Pittsburgh, Pennsylvania, in the second week of October. The Stage AE–a multipurpose entertainment complex–will host, offering superb sound and lighting facilities for the star's exhibition. Don't slack off, guy. Grab your tickets now to see Freddie Gibbs LIVE at the Stage AE!
Give him a mic and get out of the way. Freddie Gibbs is torching the place down at the Stage AE with his signature style of free-flowing fire on October 13!
"Gibbs killed it. The most impressive part was his energy and breath control for the entire show. He did about an hour and a half and didn't stumble a word or have a million homies on stage filling in after every bar. One of the best stage shows from a rapper I've seen in a while."
When you look at Freddie Gibbs (or Fredrick Jamel Tipton), you can almost see an afterimage of the late Tupac Shakur from his sheer on-stage charisma. But that's not where the resemblance ends. A flamethrower personified–Gibbs goes through verses with a ferocity that matches the hard-hitting stories they convey.
"When everybody goes left, I'm gonna go right most of the time."
True to his words, the rhymist breaks the urban music mold with an unusual sentimentality in his lyricism. Freddie Gibbs broke into the mainstream with his acclaimed 2012 mixtape, "Baby Face Killa." Since then, he has introduced a new layer of substance and romanticism in the hip-hop and rap scenes, notably with universally acclaimed albums Freddie (2018), Bandana (2019), and the Grammy-nominated Alfredo (2020).
Gibbs has also been steering his career towards acting these recent years, starring in the 2021 drama "Down With the King" and with three more roles coming up.
Here's his setlist from earlier this year for a possible glimpse of the upcoming shows.
"1985"#
"God Is Perfect"
"Baby $hit"
"Crime Pays"
"Pain & Strife"
"Zipper Bagz"
"Gang Signs"
"PYS"
Still sizzling from the success of last year's Space Rabbit Tour, the gangsta rapper embarks on a concert run with at least twelve shows left. The fall stint will cover much of October and November, with a pitstop here at the Stage AE in Pittsburgh, Pennsylvania. This multipurpose complex features an indoor hall and an outdoor amphitheater, both finely tuned to acoustic perfection, with stellar seats and sightlines to its reversible stage.
Catch Gangsta Freddie Gibbs LIVE at Pittsburgh's Stage AE on Friday, October 13, 2023. Tickets are out and burning away fast - buy yours now while you still can!