The Stage AE | Pittsburgh, Pennsylvania
His music could take you to higher ground. Flying Lotus' brand of experimental electronic music is a unique journey into charted territories and soundscapes. Sounds trippy, yeah?! Flying Lotus has dropped information about his North American tour in support of his latest album 'Flamagra' . No need to travel far as he is making his way to this side of town for a performance at the Stage AE on Tuesday 3rd September 2019. All you need is a ticket to secure your spot on this sound trip; but you have to be quick enough as tickets have a tendency to just fly off the shelves. Don't miss the boat…err…the train…just make sure you make it with a ticket on hand! Book your tickets now!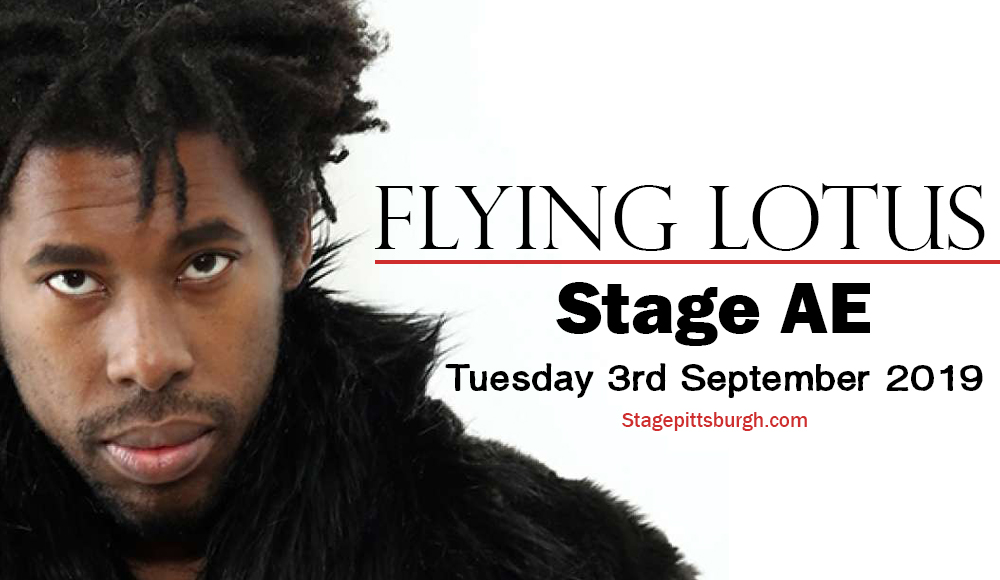 Flying Lotus, a.k.a. Steven Ellison has a stellar family lineage, a familial legacy of blazing new trails and breaking down music barriers. His Wikipedia account has listed that "he is the grand-nephew of the late jazz pianist Alice Coltrane, whose husband was saxophonist John Coltrane. Additionally, he is the grandson of singer-songwriter Marilyn McLeod, who is notable for having written Diana Ross's "Love Hangover" and Freda Payne's "I Get High (On Your Memory)" and is Alice Coltrane's sister." With such musical heritage, Flying Lotus was highly influenced particularly Marilyn McLeod, but he has already started carving out his own path.
His ventures on experimental hip hop, alternative hip hop, and electronic music has received both critical acclaim and commercial success. With five studio albums released to date, he notable songs include Bad Actors," "Pet Monster Shotglass", "Unexpected Delight", "Beginner's Falafel," "Come Course" and "Backpack Caviar", and many more. His recent ollaborations with mainstream superstars such as Kendrick Lamar and Snoop Dogg helped break new grounds that exposed him to a wider mainstream audience.
Now flap your wings and move to book your tickets now!