The Stage AE | Pittsburgh, Pennsylvania
The Irish are coming… Flogging Molly and Violent Femmes co-headline tour comes to Stage AE on Wednesday, September 15th 2021 with special guests Me First And The Gimme Gimmes and Thick! Folk, Celtic, its rock with violins! Classy rock if you like, classy rock that you can drink a beer to, and nod your head and yell, sing us another one you feckin ejits! Or, bollocks these guys are gobshite! Grab some tickets right now to the rowdiest Irish folk-rock concert this side of Dublin.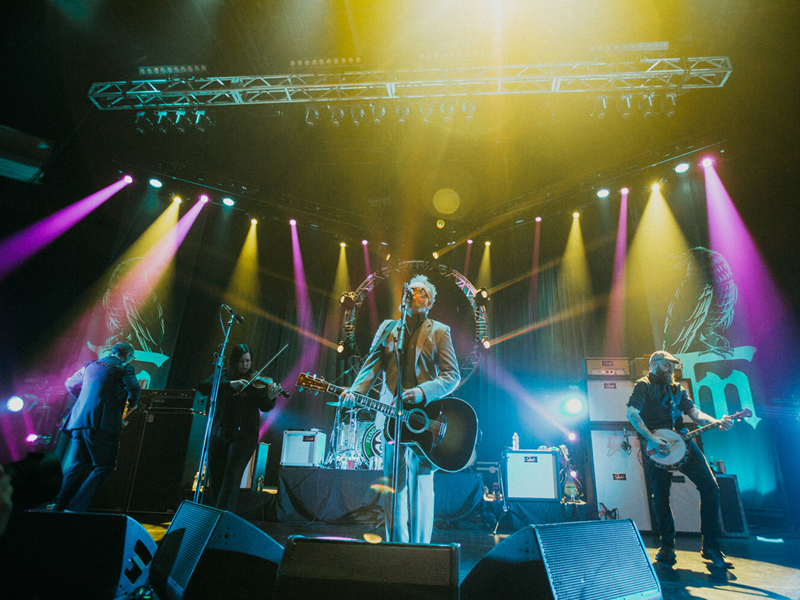 The Irish-American Celtic punk band, Flogging Molly, are lead singer and guitarist Dave King, lead singer and violinist Bridget Regan, guitarist Dennis Casey, accordionist Matt Hensley, bass guitarist Nathen Maxwell, banjo and mandolin player Spencer Swain and drummer Mike Alonso. The name of the band comes from their formation days in the early 90s when they played a regular Monday spot at Molly Malone's, with King stating, "we used to play there every Monday night and we felt like we were flogging it to death, so we called the band Flogging Molly." So, no you can't ask the band members for any pills, they don't have any, probably. The have so far produced six studio albums: Swagger, Drunken Lullabies, Within a Mile of Home, Float, Speed of Darkness, and Life Is Good.
The American folk-punk band Violent Femmes are lead singer, guitarist and violinist Gordon Gano, guitarist, bass guitarist, keyboardist and xylophonist Brian Ritchie, and drummer John Sparrow. They have released ten studio albums since 1984: Violent Femmes, Hallowed Ground, The Blind Leading the Naked, 3, Why Do Birds Sing?, New Times, Rock!!!!!, Freak Magnet, We Can Do Anything, and their latest, Hotel Last Resort, in 2019 which came in at the 29 spot on the Billboard Albums chart.