The Stage AE | Pittsburgh, Pennsylvania
Falling in Reverse, Live From The Unknown The Tour comes to Stage AE on Monday, January 17th, 2022 with very special guests Wage War, Hawthorne Heights and Jeris Johnson. Buy some tickets now to this platinum selling post-hardcore, emo metalcore band that just can't stop bringing out some awesome, killer tracks, and always impress on the live stage, my only bit of advice is to not stand in the very front, unless you like having a mic stand thrown at you…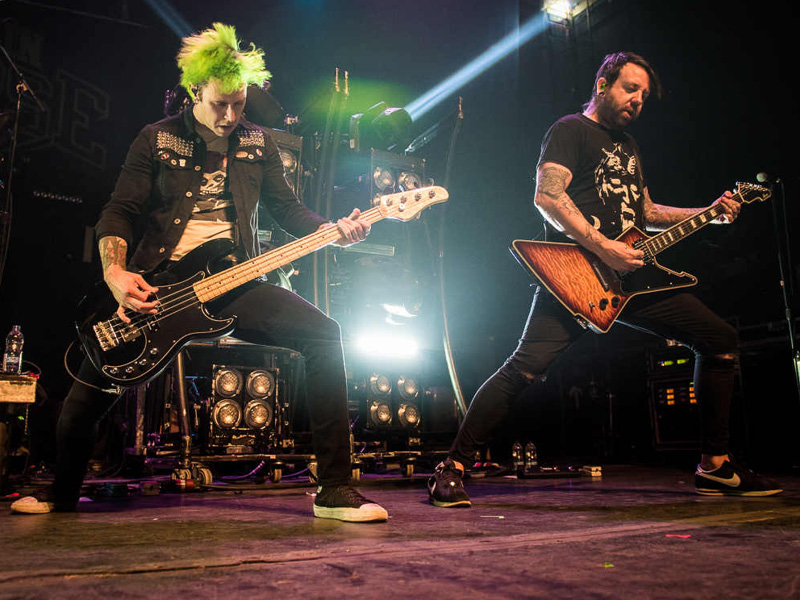 Falling In Reverse is a rock band hailing from Las Vegas, Nevada, United States who formed in 2008. It is currently led by lead vocalist Ronnie Radke, alongside guitarists Max Georgiev and Christian Thompson and bassist Wes Horton III, along with touring drummer Luke Holland. The group released their debut album, The Drug in Me Is You, in 2011, which peaked at number 19 on the Billboard 200, the band's second studio album, Fashionably Late, was released in 2013, it peaked at number 17 on the Billboard 200. The band's third studio album, Just Like You, in 2015, and their latest album, Coming Home, came out in 2017, charting at number 34 on the Billboard 200 and number 2 on the Top Hard Rock Albums chart. The band's number 1 single "Popular Monster" from back in 2019 has earned platinum status, has been streamed over 145 million times and emerged as one of the biggest anthems of this new decade. 
Metalcore band, Wage War, started in Ocala, Florida, and is formed of lead vocalist Briton Bond, lead guitarist Seth Blake, rhythm guitarist and clean vocalist Cody Quistad, bassist Chris Gaylord, and drummer Stephen Kluesener. The band has released four studio albums and one EP.
Emo, Posthardcore rock band, Hawthorne Heights, formerly A Day in the Life, from Dayton, Ohio, formed in 2001, and the lineup currently consists of lead singer and guitarist JT Woodruff, singer and bass guitarist Matt Ridenour, lead guitarist Mark McMillon, and drummer Chris Popadak. The band have eight studio albums out, with the latest being, The Rain Just Follows Me, which was released September 2021.