Stage AE | Pittsburgh, Pennsylvania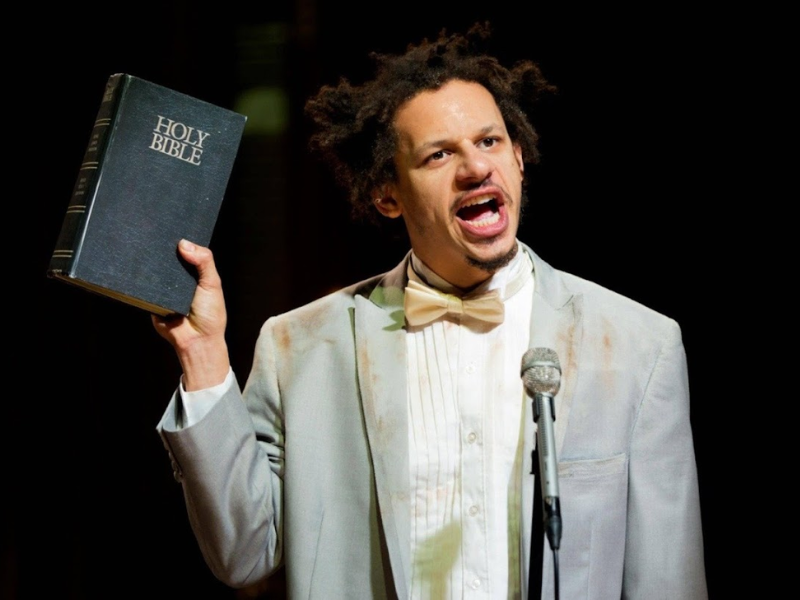 The fearless comedian is back on stage! Adult Swim star and comedic maverick Eric Andre is visiting the Stage AE on Tuesday, 31st October, for a humor-fueled evening with family and friends! The American actor is on his way to promote the "Eric Andre Explosion" tour, which kicks off this coming fall, delivering his surreal stand-up and anarchic pranks to towns near you. Popular for hosting and creating "The Eric Andre Show" series as well as voicing in the recent adaptation of "The Lion King," this jest icon is on a mission to prove how his skills are unmatched when it comes to live shows. Pennsylvania is the place to be if you wish to witness this hilarious event at its fullest capacity at the monumental Stage AE - the king of entertainment venues! Unlimited chuckles and comic fun await all of you folks down in Pittsburgh! Secure those seats while tickets are still available!
Comedy enthusiasts, start marking your calendars for this fall as Eric Andre is scheduled to perform live at the Stage AE on Tuesday, October 31st this year!
From October to December, the 40-year-old will be on the road for his latest "The Eric Andre Explosion" Tour, where he is set to drop by Chicago, Dallas, Houston, New York, Seattle, and other large cities across the country.
This upcoming tour follows the sixth season of his Adult Swim sketch comedy show "The Eric Andre Show," which highlighted some of the biggest celebrities in the industry. These guests include Jaden Smith, Waka Flocka Flame, Lil Yachty, Donald Glover, Lil Nas X, and many more.
Eric Andre is an American actor, comedian, and writer also known for hosting "The Prank Panel." Other projects include starring in big movies like "Jackass" while voicing the character of Banzai in the 2019 adaptation of "The Lion King."
"You don't want to come off too preachy or heavy-handed," Andre mentions in the interview with The Guardian when asked about how he handles politics in his content. He goes on to explain that you have to combine the "highbrow and lowbrow" to make skits and jokes more fun for audiences. "There's political satire in the mix, but it's not like full-on. I'm not Bill Maher or Jon Stewart."
Over the years, the star has been recognized for his talent and nominated for four awards, including the Black Reel's Award for Outstanding Voice Performance, the NAACP Image Award for Outstanding Character Voice-Over Performance for his role in "Sing 2," Best Comedic Performance for Bad Trip, and The Streamy Awards for Best Ensemble Cast.
"Yet, underneath the seemingly aimless madness of Andre's sketches there is something more radical afoot… creative freedom and having the right to offend are notions that Andre holds dear," a review by the same publishing organization shares.
The premier live music venue in Pittsburgh is just one trip and one ticket away! The Stage AE will guarantee everyone a spacious and lively outdoor deck where audiences can enjoy the live standup show to its fullest. Book your seats today!