Stage AE | Pittsburgh, Pennsylvania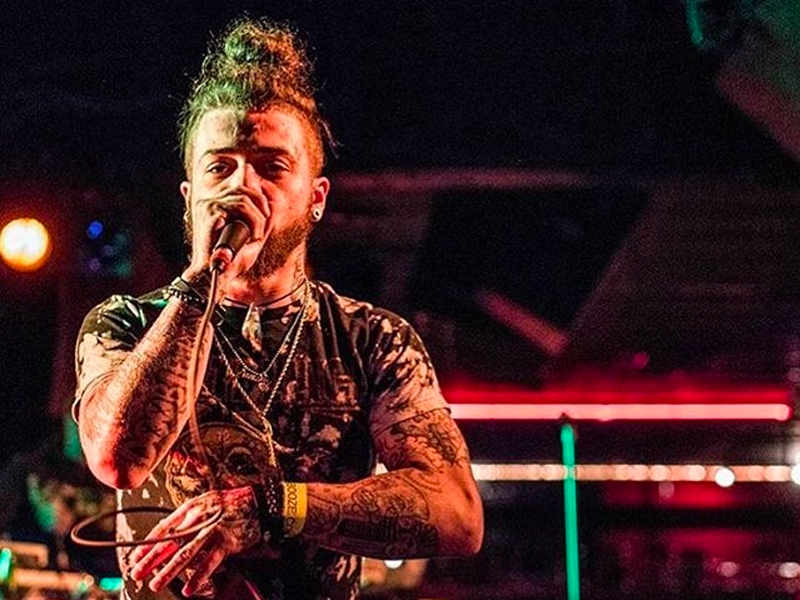 If you are part of the dynamic fan community of the sensational rapper Doobie, his concert at Stage AE on October 15 is something you don't want to miss. Get ready for one of the most explosive evenings filled with non-stop energy in the backdrop of state-of-the-art sound, immersive lighting, and tunes that evoke strong emotions in you. Tag your concert buddies along, and immerse yourself in this concert that will feature Doobie's fan-favorite tracks, including "When the Drugs Don't Work," "Nikki Sixx," "Icy Titties," and many more. With Stage AE's state-of-the-art sound, versatile space, and immersive lighting, there is no doubt this concert is going to be lit af! So don't waste your time contemplating if you are going to spend a few bucks for this concert. This show is worth more than what you'll pay for. For ticket information and details on how you can secure the best ticket prices, click the "Get Tickets" link.
Doobie is among the most looked-forward rap artists of today. His style has been known to blend rock with hip-hop, a daring experiment with the genres. Because of this, he stood out among the many aspiring rap artists. He took inspiration from artists like Alice In Chains, Nirvana, and Metallica, heavily influencing his sound. His music feels like they were released during the 90s rock era but with the addition of rapid rapping. Hip-hop enthusiasts, this is your chance to add a new artist to your favorite list. Doobie will not disappoint.
Behind the name is Eric Williams, who is a Greenfield, Columbus, Ohio native. He started rapping at only eight, and even at that age, he was showing speckles that he would become a rap star. He honed his knack for rapping throughout his teenage years. Performing gigs and making songs, he felt like his time was close by during the late 2000s. It finally occurred in 2013 when his fellow Ohioan Dj Hylyte took notice of his rock/hip-hop infusion and signed him on his label SCFMG. With the release of the DJ's 2013 debut album, Doobie Bvndit was featured. The rising artist became the talk of the rap scene after that.
Two years after he was signed, Doobie decided to put out a mixtape entitled "Cocaine Christmvs." Testing the waters, the mixtape's performance would make or break his career. But fates made sure his career was on an upward trend when the mixtapes track "Hopeless" became a considerable hit. Finally receiving attention in the rap scene, he worked on his "Doobie 2 Treed" EP in 2016. The following year, "Doobie 2 Treed 2" came out. But even before the sophomore EP hit the racks. His self-produced single "When The Drugs Don't Work" broke records. It received a total stream of 80 million, etching his name among the rising stars of the rap scene. The success was extra special since the song entails his struggle with drug addiction. In 2019, he debuted his album "Faithfully Faded."
Doobie will come to Stage AE on Sunday, October 15, to blow the roof off with his fantastic music. Do not miss this!