The Stage AE | Pittsburgh, Pennsylvania
If you're looking for an emo-screamo fest, then you've come to the right place. "Dance Gavin Dance" is bringing their brand of post-hardcore rock experience to the fore as they come crashing onto this side of town on Tuesday 23rd April 2019. They are all geared up to rock the Stage AE and make a smashing impact among fans who have eagerly awaited their latest and on-going tour dubbed as "Artificial Selection". The buzz on social media has gone bigger ever since the band confirmed the dates, thus, the demand for tickets is on the rise. Be on your toes and look out, tickets may sell-out soon. Go, grab your tickets now!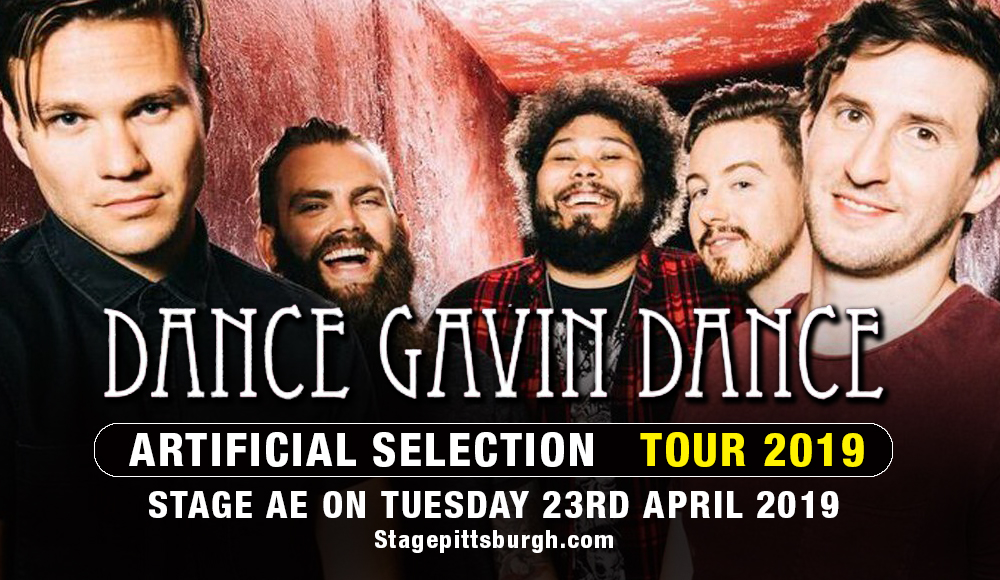 "Dance Gavin Dance". You've got to say it with a scream! The band has been slaying the post-hardcore and experimental rock genre since 2005, and fans are still all ears. Jon Mess, Will Swan, Matt Mingus, Tim Feerick, and Tilian Pearson complete the line-up that has been bringing soul, funk, and screamo in one flaming dish.
The band may have started off on an awkward footing with their name choice, and have gone through all the drama with several band member changes, but Dance Gavin Dance has cemented their reputation as a solid post-hardcore rock outfit. They are reputed for their killer performances in headlining shows and top tier rock festivals such as the Vans Warped Tour.
Their monster hits include "Strawberry Swisher Pt.3," "Stroke God, Millionaire", "Young Robot", "We Own the Night" and "Betrayed By the Game." Their best-selling album to date is the 2015 release "Instant Gratification" album which peaked at number 32 on the Billboard 200.
The name Dance Gavin Dance may not sound like what you initially expected. They're not only giving you a party, but they're throwing a riot. Grab your tickets now!