The Stage AE | Pittsburgh, Pennsylvania
Dance Gavin Dance. If you came here expecting a party, then you're in for a much bigger surprise. Expect a mosh pit, a rave, a headbangers' ball, and all sorts of rock shebangs rolled into one. Dance Gavin Dance will slay it onstage at the Stage AE on Wednesday 8th April 2020. Fans are pretty hyped-up at this stage so tickets for this show are moving out fast. Don't be left behind. Follow the link on this website where it says 'buy tickets'. Click to kickstart this amazing rock concert experience. Book your tickets now!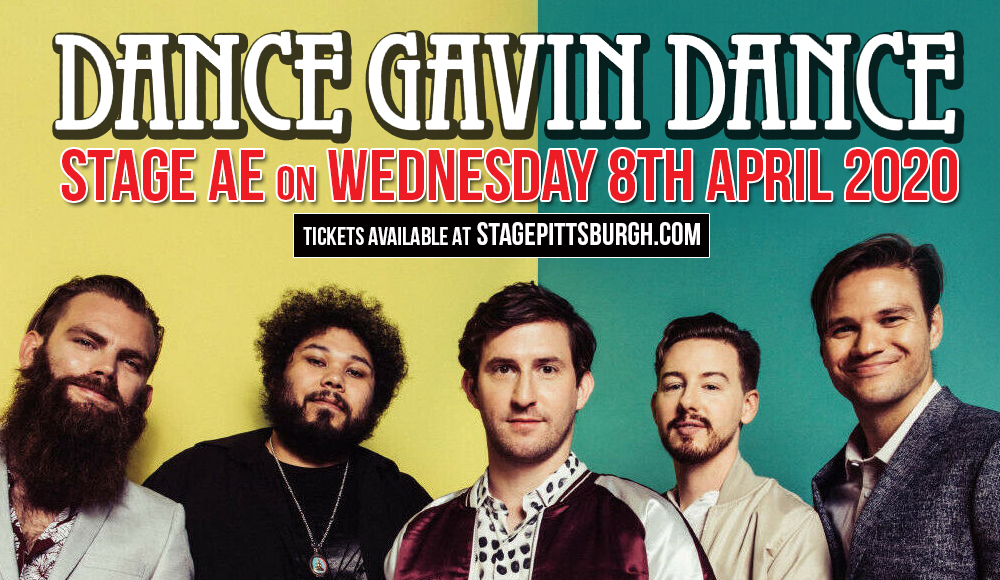 Post-hardcore, math rock, experimental rock, progressive rock, screamo, jazz fusion and emo. Dance Gavin Dance has got it all in one pallette, then use it to paint a wide spectrum of music.
The Boston Globe says, "Dance Gavin Dance resists pigeonholing… heavy, ambitious, and sometimes witty rock that seizes on the past few decades of edge-dwelling music, places it all in a blender, and puts the speed on high." (There's even Motown, funk, pop, dance, and heaping helpings of indie rock in that blender.)
Audience who have turned into ardent fans really dig into their hodgepodge of sounds. "We Own the Night" has been streamed nearly 12 million times on Spotify alone. Then add another total of 30 million streams from the singles "Chucky vs. the Giant Tortoise," "Young Robot," "Inspire the Liars," and "Deception". The band has scored two top 20 albums in the United States., making them one of the most popular and prominent music groups in post-hardcore scene.
Formed in 2005, with a couple of member changes in between, the band currently consists of vocalists Tilian Pearson and Jon Mess, lead guitarist Will Swan, bass guitarist Tim Feerick, and drummer Matthew Mingus.
This amazing show is one for the books! Get your tickets now!