The Stage AE | Pittsburgh, Pennsylvania
Heartrending troubadour Damien Rice has returned, like the prodigal son of lush, bittersweet folk! After an 8 year hiatus, Rice has announced a world tour promoting his critically acclaimed album My Favourite Faded Fantasy, once again taking the stage to tug at the soul with his poignant, rousing songs. See him at Stage AE on Thursday 18th June, for a night of intimate, visceral music.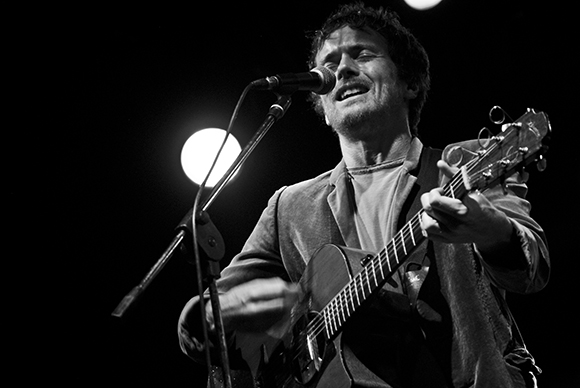 Irish singer songwriter Damien Rice started his musical career in rock band Juniper, releasing their debut EP in 1995. When touring they were picked up by Polygram, who signed them to a six album record deal, but after the band's moderate success with singles "Weatherman" and "The World is Dead", Rice became disillusioned with the direction the label was suggesting and left the band in 1998. After time spent in Europe busking and farming, Rice returned to Ireland and made recordings with friends in a mobile studio. His single, "The Blower's Daughter", made the UK Top 40 Chart and paved the way for the success of his 2002 debut album O, which peaked at number 8 in the UK Albums Chart, remaining on the chart for 97 weeks, and selling 650,000 copies in the US. His subsequent album 9 was released in 2006 and, after an eight year hiatus and withdrawal from the public eye, Rice returned to music in 2014 much to the surprise and delight of fans, releasing his third album My Favourite Faded Fantasy.