The Stage AE | Pittsburgh, Pennsylvania
90's pop rockers, Counting Crows are coming to Stage AE on Sunday 16th August 2015! They are back with brand new album – "Somewhere Under Wonderland" and with the release, comes an epic tour! You cna expect to hear their fresh new sound on tracks such as 'Scarecrow' and don't forget their unique spin on Joni Mitchell's 'Big Yellow Taxi'. It's going to be an awesome summer night!
"being on stage is incredible – the connection between me and the guys is extraordinary. It's a weird balance but those two hours on stage? Woah! It's beautiful to 'create' like that."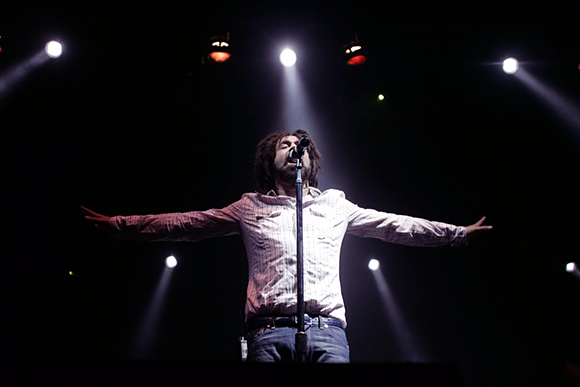 Counting Crows represent everything of the alternative rock/pop scene, their music sends you back the 90's with their nostalgic sound. The band is fronted by dreadlocked vocalist, Adam Duritz, who is best known for the co-written hit "Accidentally in Love", which appeared in the movie Shrek 2 and gained awards.
Counting Crows sound is always full and powerful, with at least 7 members on stage at a time, the band pride themselves for their experimental instrumentation which includes accordion, clarinet, banjo and much more.
The band successfully tapped in to the same Americana wellspring of artists such as Bob Dylan and brought it to life in the early 90's, nourishing the band with a dedicated global following. Their debut album spawned a continuum of fresh Rock hit singles, 'Mr. Jones' reached number 2 in 1993 and 'Round Here' rocketed to number 4 in 1994 and sold a mind blowing 7 million copies!