The Stage AE | Pittsburgh, Pennsylvania
Got anger management issues or just want to let off steam? Let the raging power of rock music help you deal…Or, if you're simply a fan of rock music this one's definitely your thing — CLUTCH and KILLSWITCH ENGAGE. Yep, those metalcore stalwarts are on a massive tour and this date and location are pinned as one of their stops — Clutch & Killswitch Engage will hit the Stage AE on Friday 2nd August 2019. Don't wait 'til you hit rock bottom as you regret not getting tickets. Get on the move and get your hands on those hot tickets now!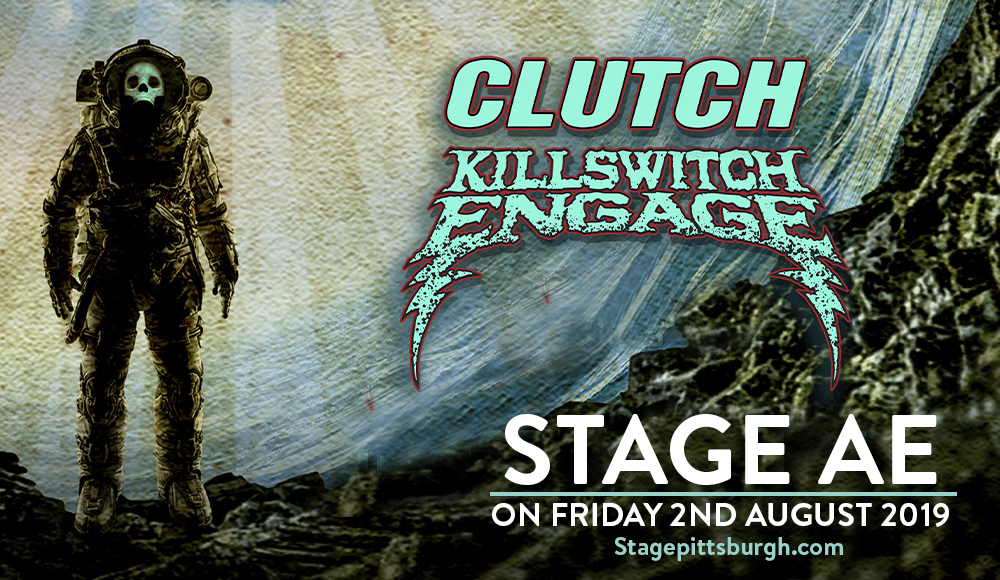 Rock comes in all forms, shapes, and decibel levels. Clutch and Killswitch Engage are hard, metalcore rockers but they bang to the beat of their drums. Killswitch Engage or KsE have been "called one of the founders of metalcore" as MTV named them as one of "The Greatest Metal Bands of All Time". With their abrasive, nihilistic style, the band has earned a great deal of chart attention as their album "The End of Heartache" peaked at number 21 on the Billboard 200, and was certified gold; and carried on with more charting albums that have cumulatively sold over 4 million units in the US alone. Their raging power was validated by music critics as they scooped up a nomination in the Grammy Awards of 2005 for Best Metal Performance.
On the one hand, Clutch managed to get a grip on rock fans who are into the fusion of metal rock and funk grooves. They've been rocking the metal scene since 1991, but the album "Earth Rocker" released in 2013 broke new grounds, peaking at number 15 on the Billboard 200, giving the band their highest chart position of their career at that time. And two decades on, Clutch is still on high gear delivering the goods and shaking grounds in live gigs, concert tours, and rock music festivals.
As this two bands come together in one double-headliner tour, both sides have expressed mutual excitement.
"We're excited to hit some of our favorite spots in July and to share the stage with Clutch," KsE singer Jesse Leach said. "Fun times ahead!"
"We are really looking forward to heading out on the road with Killswitch Engage," Clutch frontman Neil Fallon said. "It'll be a rager."