Stage AE | Pittsburgh, Pennsylvania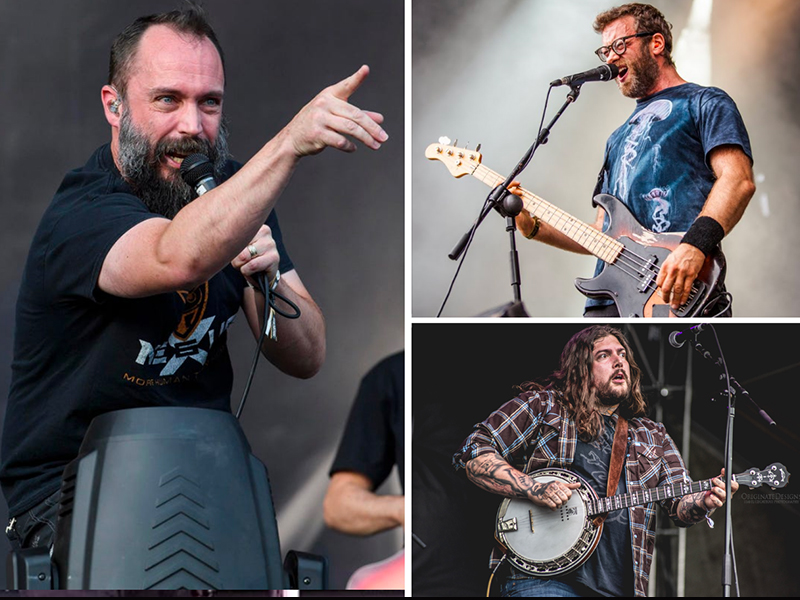 This year's Pittsburgh summer won't be only filled with sunshine and rainbows. It is going to be loaded with dreary basslines, enigmatic lyrics, and energy that heats you up to combustion. With Clutch at Stage AE on July 22, it will not matter that there are No Stars Above because they will have a smashing concert nonetheless to keep you entertained. With hard rock sound reminiscent of Led Zeppelin and Faith No More, Clutch's concert performance will not disappoint. However, there is one thing to expect, and that is their live take on their newest album "Sunrise on Slaughter Beach" with a high-spirited track that includes "Jackhammer Our Names," "Mountain of Bone," and "Three Golden Horns." To add macabre to this concert, also performing is Amigo the Devil. His "darkfolk" music is to look forward to. Completing this concert will be the performances of Dinosaur Jr. and Red Fang. Ticket sales have started. Get yours now!
Clutch is a Maryland rock band that took inspiration from artists such as Led Zeppelin and Faith No More to perfect their hard rock sound. They are best known for their tours and crossover albums, which brought them a strong following since their formation in the 90s.
Clutch's beginning can be traced back to 1991. bassist Dan Maines, drummer Jean-Paul Gaster, guitarist Tim Sult, and vocalist Roger Smalls were the founding members. Early in their career, they already made a mark through touring. This would lead them to a successful EP entitled "Passive Restraints." The turning point in their career occurred when their self-titled album gained mainstream attention in 1995. Columbia Records would later sign them for this success. In 2001, the band continued to rise in popularity, which was boosted by their single "Careful with That Mic" from the album "Pure Rock Fury." From 2004 to 2011, the band went on extensive touring and produced albums that followed suit with the success of the past ones. Currently, their lineup consists of Tim Sult, Dan Maines, Jean-Paul Gaster, and Neil Fallon.
"Darkfolk" or "Murderfolk" pioneer Amigo the Devil (Danny Kiranos), incorporates dark themes of murder and death into the folk, country, and hard rock. With his guitar, banjo, and somber singing, this artist captures many people's interest.
Danny started mastering the guitar at age fourteen. Two years later, he would lead a band he formed with his friends. His career would grow more after he began touring around Florida. Acquiring much attention, he released his debut album "Volume 1" in 2017. The next year, "Everything is Fine" came out. His clever lyricism and courage to sing songs about taboo topics became central to his success on this album. He caught the attention of the folk scene due to this. His most recent release was his third album entitled "Born Against." This, too, received positive acclaim.
This year, Clutch will be going back to the road with their "No Stars Above" tour with Amigo the Devil, Dinosaur Jr., and Red Fang. Dinosaur Jr. is a classic rock band formed in the 80s, best known for their songs like "Start Choppin'" and "Little Fury Things." On the other hand, Red Fangg is a 2000s rock band that rose to prominence with songs such as "Prehistoric Dog" and "Hank Is Dead."
If you're close to Pittsburgh, catch them at Stage AE on Saturday, July 22. Tickets are now available. Get yours by hitting the "Get Tickets" link.