The Stage AE | Pittsburgh, Pennsylvania
Boom! Clap! Get ready for an explosive night as Charli XCX comes crashing at CRASH The Live Tour, hitting the stage at Stage AE on Friday, 5th of August 2022. The experimental English pop star known for her mainstream smash hits and features "Break the Rules", "Boys", "Fancy" by Iggy Azalea, "Boom Clap", and so much more just dropped her fifth studio record, "Crash". The album featuring its lead single "Good Ones", came crashing into the top of the charts hitting #1 in the UK and Australia, and #7 in the US. Don't miss out on this explosive night as Charli XCX comes crashing at the stage performing her biggest hits, and fresh new beats off of "Crash". Book your tickets now!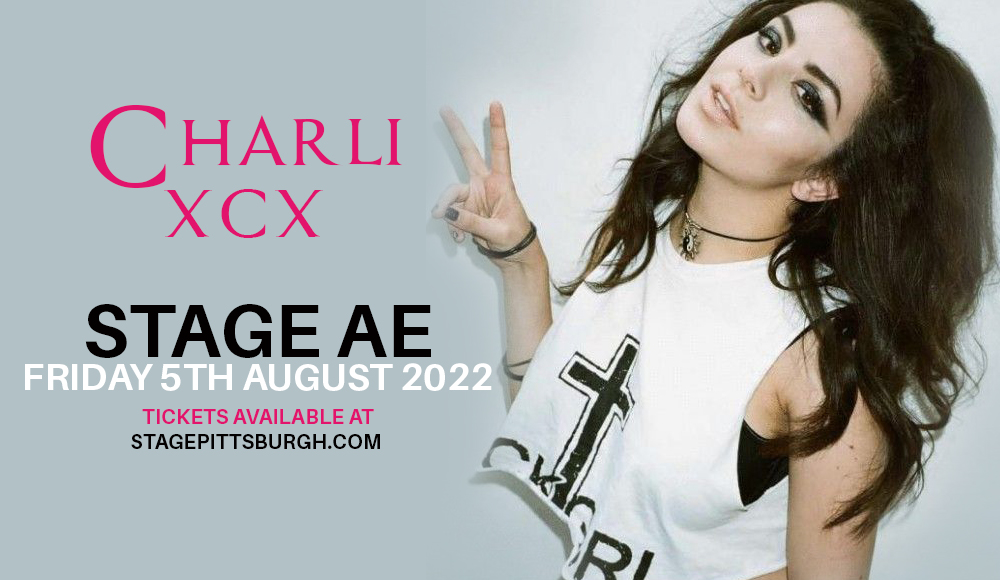 Charlotte Emma Aitchison, or as the world came to know her as Charli XCX, was born in Cambridge, England. Though her family wasn't exactly of musical influence, young Charli found a love for music at an early age, sparking an interest in the likes of the Spice Girls and Britney Spears. She wrote her first song "Fish and Chips Shop" at the age of 14, before convincing her parents to hand her a loan to record her debut album "14".
Posting her songs and demos on MySpace, she caught the attention of a promoter, going on to perform at underground raves in east London to which she was given the stage name of "Charli XCX". She described her early work as "gimmicky dance tracks" and "fucking terrible Myspace music", Charli went on a road of discovering the sound that she wanted, describing herself as "lost"; "…when I got signed I hated pop music; I wanted to make bad rap music. I didn't know who I was. I didn't know what I liked. Even though I was signed, I was still figuring it out." Charli told The Guardian.
Prior to her big breakthrough, Charli flew to LA, met some producers, and continued the search for her sound. By 2012, she worked with a Swedish producer, writing what would become Icona Pop's "I Love It" and her 2012 single "You're the One".
From a girl testing the waters, confused, and taking time to search for what she felt was right, the sound that brought Charli XCX to world domination eventually found her. 2014 marked the point when Charli XCX began taking the global stage by storm with her feature in Iggy Azalea's hit single "Fancy", then dropping her solo smash hits "Boom Clap" and "Break the Rules".
From then on, music just kept on chasing Charli XCX, dropping a slew of hit singles and collaborations with various artists. Over the last decade, some of her notable singles and features with other artists include "After the Afterparty" feat. Lil Yachty, "Boys", "Dream Glow" with BTS, "Good Ones", and so much more.
Just like how music came crashing into Charli XCS's life, the English hitmaker and wonder collaborator came crashing, dropping her fifth studio record "CRASH" in March of 2022. The album features her singles "Good Ones", "New Shapes", "Beg for You", and "Baby".
So, get ready to clap your hands to Charli's booming hits and new songs to be performed live on stage at CRASH The Live Tour. Book those tickets now!