The Stage AE | Pittsburgh, Pennsylvania
The Welsh Indie Rockers – Catfish and the Bottlemen are heading out onto the road and will be bringing their latest release LIVE to their fans.. as their brand new album creates hype around them, Catfish and the Bottlemen can't wait to surprise their fans with a concert like never seen before! Come and show your love and support for this incredible act as they to Stage AE on Tuesday 25th June 2019 – tickets are now available to book online!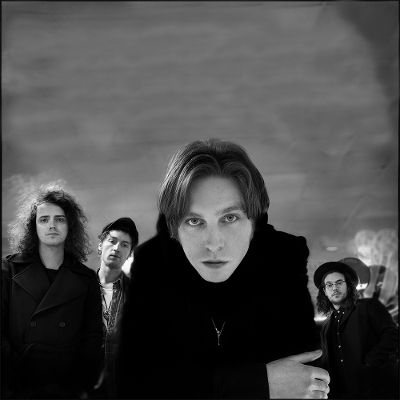 Catfish and the Bottlemen have had a dedicated following ever since they first formed back in 2007! Their career has transformed from the underground and the local scene from where they grew up to a worldwide name that many know of today.
With their groundbreaking first record, The Balcony which came out in 2014, the talented group went straight to the top of the charts in the UK and were certified platinum for the gigantic sales that followed within just a couple of years of its release. From their album success, Catfish and the Bottlemen took to the road to celebrate the songs from the record and have since toured across South America, Japan, the UK, Europe, North America and even Australia! During these incredible tour dates, the group has stopped off at some of the biggest and most popular music festivals in the world including the likes of; Glastonbury, Reading and Leeds, T in the Park and Lattitude in the UK and Lollaplooza, Bonnaroo in the US!
Following their debut, Catfish and the Bottlemen were more than ready to give to the world another record in 2016 and that's when "The Ride" was released, the album followed in the same successful footsteps and gained them impressive sales of over 100,000 units sold in the UK alone! Along side the sales, they also won a Brit Award for British Breakthrough act!
This is a band that has really triumphed over the years and kept on pushing their career higher and higher… now in 2019, the incredible Catfish and the Bottlemen are back on the road to celebrate their most recent album 'The Balance'. The excitement that surrounds the release is like none other and fans just cannot wait for what's in store at their live shows this coming Summer!
Come and catch Catfish and the Bottlemen as they do what they do best – perform right before your eyes!