Stage AE | Pittsburgh, Pennsylvania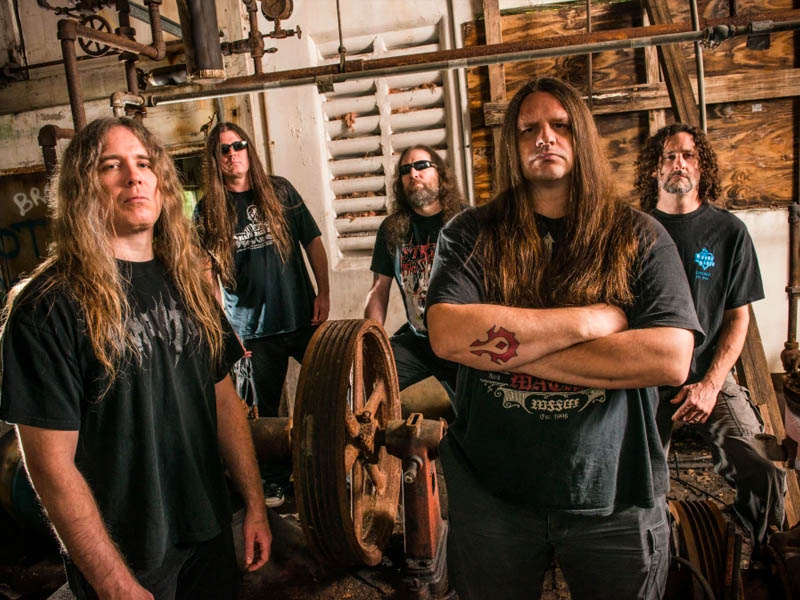 This fall, the dark forces have invoked the most influential and powerful metal acts and banded them together for a massive tour! American death metal giant Cannibal Corpse and legendary Norwegian black metal band Mayhem have joined forces to deliver to fans the biggest, most sinister outing of the year! These co-headliners are set to conquer North America with over 20 dates in major cities! As if the billing is not evil enough, the tour brings along support acts, Canadian death metal band Gorguts and Denver-born quartet Blood Incantation! The tour will kick off in September and make a stop in Pittsburgh, Pennsylvania! On Tuesday, 26th September 2023, Cannibal Corpse and Mayhem are scheduled to tear up the stage at Stage AE! Fans can look forward to incredible death and black metal staples! This headbang-worthy event is guaranteed to deliver all the hits, fan favorites, and new songs from Cannibal Corpse's latest album! So hurry and score your tickets now to the most evil show of the season!
The 2023 North American Tour Cannibal Corpse and Mayhem will begin in September. That same month, Cannibal Corpse will release their 16th studio album, Chaos Horrific. The 2023 effort was already preceded by its lead single, "Blood Blind." Fans can look forward to a plethora of never-heard-before tracks as the Florida-born band debuts songs from the new album. Meanwhile, Mayhem will continue to perform their career-spanning fan favorites. The Norwegian band is armed with their six-album catalog and is anticipated to perform songs that literally started a movement. Hailed as the founders of black metal, Mayhem is regarded as a living legend. Having these performers get together to bring fans a massive tour is a privilege, and if you're a metal fan, their show at Stage AE should be on your bucket list.
Aside from new songs, Cannibal Corpse will most likely perform their remarkable catalog of death metal staples. Fans can totally look forward to iconic hits, such as "Hammer Smashed Face," "Scourge of the Iron," "I Cum Blood," "Evisceration Plague," and "Inhumane Harvest." Since releasing their debut album, Eaten Back to Life, in 1990, Cannibal Corpse has grown into one of the world's most commercially successful death metal bands, with over two million albums sold. In 1992, the band came out with their career-defining effort, Tomb of the Mutilated, which notably spawned their biggest hit, "Hammer Smashed Face." The band's work has paved the way for the next generation of metal musicians. It has been cited by renowned death metal bands like White Chapel, Obituary, and Decapitated as a major influence on their music.
Norwegian black metal band Mayhem has a long and rich history of how their band came to be. The band was even featured in a 2005 documentary, Metal: A Headbanger's Journey, which delved into the origins of black metal. On this upcoming tour, fans can anticipate Mayhem to be their usual evil self, donned with corpse paint, performing hair-spinning blast beats and anti-Christ lyrics. Their set will be so evil that it may invoke the devil himself! All kidding aside, Mayhem has demonstrated incredible musicianship over the years, and they continue to deliver pure Norwegian-style black metal almost 40 years after the band was founded. Of course, a Mayhem set will not be complete without "Deathcrush," "Chainsaw Gutsfuck," "Freezing Moon," and "Funeral Fog." Besides hits from their earlier releases, Mayhem will also perform songs from their latest album, Daemon, released in 2019.
If you're keen on experiencing one of the most hard-hitting metal shows of the season, you should mark your calendars and come see Cannibal Corpse and Mayhem on their upcoming North American Tour! Tickets to their show at Stage AE are now available!