The Stage AE | Pittsburgh, Pennsylvania
If this were a kid's birthday party and one of the parlor games is the 'Bring Me' game and the host game master would say…'bring me a hard rockin' metalcore band from Sheffield, UK!". Kids these days would definitely run and grab this band known as BRING ME THE HORIZON. Indeed, they're the top-of-mind band when it comes to metalcore, deathcore with a mix of alternative rock, pop rock, and electronica. Their much-talked-about tour resumes and they're slated to shake up the Stage AE on Tuesday 7th May 2019. Catch 'em while you can, get your tickets now!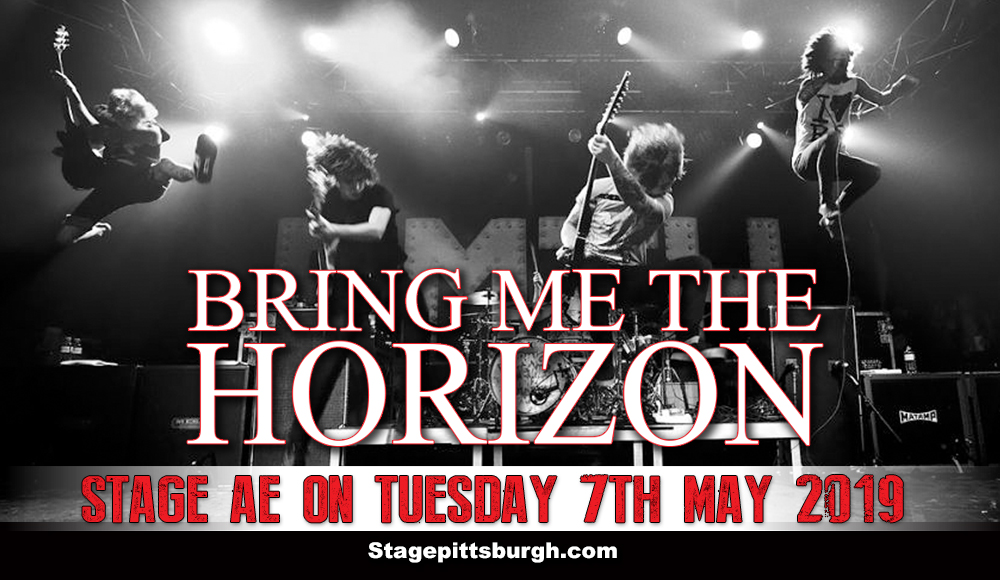 Sometimes, a rock star's excellence and artistry "is often eclipsed by their notoriety and controversy. Bring Me The Horizon have gone through such rough patches in their career. Yet at the end of it all, it's the music that prevails and shines through. Founded by lead singer and chief songwriter Oliver Sykes at the young age of 16 in the year 2004, Bring Me The Horizon still stands to this day with career milestones that are still making a significant impact on how kids devour the edginess of rock music in all its forms, shapes, and sizes. That same year, the band released their debut EP "This is What the Edge of Your Seat Was Made For", which caught the attention of a major label. From the year 2006 to 2008, they released their debut and sophomore albums, "Count Your Blessings" and "Suicide Season", respectively. With its No. 107 position on the Billboard top albums chart, it gave the band their first taste of commercial and international success. It opened up opportunities such as a headlining tour in the United States, and being part of the 2008 Warped Tour. From thereon, both critical and commercial success rolled-in. Their album "There is a Hell, Believe Me I've Seen It. There Is a Heaven, Let's Keep it a Secret" won the 2011 Kerrang! Award for best album. In 2014 the album, Sempiternal, won the Alternative Press Award for Best Album, and Bring Me the Horizon won the 2014 Alternative Press Award for Best International Band.
Some say they were once deathcore, transformed to metalcore, then succumbed to alternative, pop rock, electronica…But to their hardcore fans, Bring Me The Horizon is nothing but insanely awesome to the core!