The Stage AE | Pittsburgh, Pennsylvania
Folk singer-songwriter, Brandi Carlile is coming to Stage AE on Monday 27th July 2015! Her honest lyrics and harmony infused songs are taking the music world by storm! She will be gracing the stage as part of her summer tour which supports the release of the upcoming record The Firewatcher's Daughter due in stores March 3. The album features the raw and beautiful three part harmony track – "The Eye", sung by twin brothers Tim and Phil Hanseroth and of course, Brandi Carlile. Don't miss your chance to see her LIVE!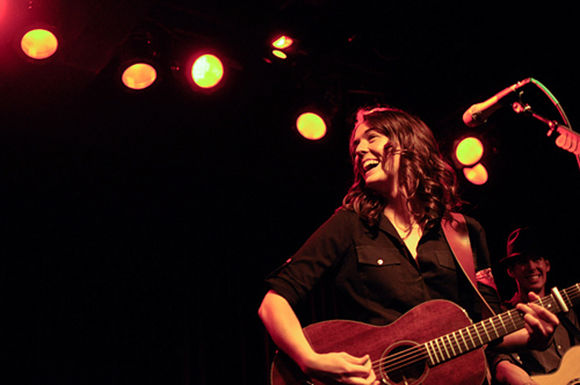 Brandie Carlile is a country-folk singer of the 2000's, her songs clearly highlight on her emotional intelligence and thoughtful clarity, she has been described as the best female voice in pop since Adele! Brandie's love of both classic country and California pop is rooted quite deeply in all of her music. This comes to light in the video for brand new song, 'The Eye', where the music is stripped right back and a traditional three part harmony takes place. Bringing to mind artists such as Simon and Garfunkel. "I've gone through all sorts of vocal phases, from pop to blues to R&B, but no matter what I do, I just can't get the country and western out of my voice"