Stage AE | Pittsburgh, Pennsylvania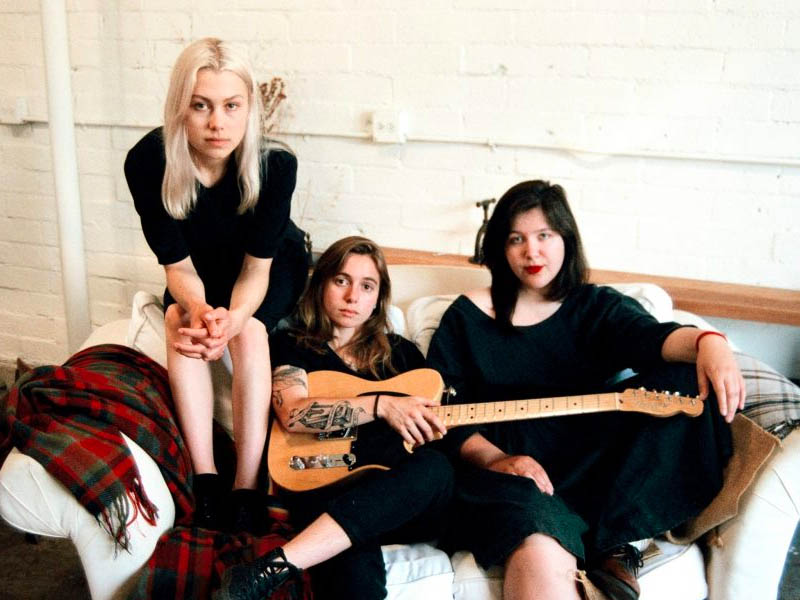 The supergroup that took the indie rock scene by storm is finally going on tour! Boygenius is embarking on a highly-anticipated "The Tour" and taking their show across major cities in North America! The trio, comprising Phoebe Bridgers, Lucy Dacus, and Julien Baker, will traverse over 20 cities on this summer run! The outing includes a coveted stop in Pittsburgh, Pennsylvania, on Tuesday, 20th June 2023! Prepare for the girls' electrifying setlist as they light up Stage AE with their chart-performing singles, such as "True Blue," Emily I'm Sorry," "$20," and "Not Strong Enough! Apart from Boygenius, the show in Pittsburgh will also feature a performance by bedroom pop icon Claud! If you love indie rock, Boygenius's live concert should be on your bucket list! Quickly grab tickets now to their much-awaited pit stop at Stage AE before it's too late!
What do you get when you put together three indie rock icons? You get a wildly unique act called Boygenius! The trio, Baker, Bridgers, and Dacus, got together in 2018 and decided to put out a record, a self-titled EP released via the independent label Matador Records. Clearly, their initial get-together must have been one hell of a jam because their debut effort turned some heads. The EP entered five Billboard charts, including peaking at number 3 and number 9 on the Heatseekers and Independent Albums chart. Boygenius also made waves in the U.K. after entering two charts, including the Scottish Official Charts Company. They may have debuted less than five years ago, but this new partnership definitely works. Hence, the girls returned to the studio to bring fans their debut album, The Record. Released just this spring, the album belted out incredible tracks, such as "$20," "Emily I'm Sorry," "True Blue," and "Not Strong Enough." The album's release was followed by announcing the trio's highly-anticipated The Tour.
Apart from their joint project, Bridgers, Baker, and Dacus all have incredible solo careers. For instance, Baker already has three studio albums under her helm. Her latest album Little Oblivions topped Billboard's Folk chart and entered the top 10 on three other charts. An acclaimed indie artist, Baker has been revered for her confessional lyrics and exploration of topics about nature, addiction, and mental illness. Meanwhile, Bridgers is an indie artist on the verge of burgeoning stardom. She has been nominated for four Grammy Awards, including Best New Artist. She achieved her remarkable breakthrough by releasing her debut album, Stranger in the Alps.
Singer-songwriter Lucy Dacus recently made her breakthrough with her third studio album, Home Video. The 2021 effort spawned "Hot & Heavy" and "Brando," which both entered Billboard's Adult Alternative Airplay (AAA) chart. Last year, Dacus dropped her latest single, Kissing Lessons," and made waves on the AAA and Mainstream Rock charts.
It's not every day you see these three indie rock darlings join forces to deliver fans one hell of a tour! Whether you dig their music as individual artists or are a fan of their supergroup effort, you should secure your tickets now to see them light up Stage AE in Pittsburgh, Pennsylvania! Access to this fantastic show is now up for grabs!