The Stage AE | Pittsburgh, Pennsylvania
Punks Not Dead this summer as three of the biggest pop-punk pioneers of the 90s and 2000s are back for a summer concert tour that will not only bring nostalgia, but will show the new generation how punk rock should be done. Bowling For Soup, Less Than Jake, and The Aquabats will be rocking Pittsburgh's Stage AE this Friday, the 1st of July, as part of their "Back For The Attack Tour." Whether you are 16 or 40 years old, this concert will give you the vibes and will make you realize that punks are not really dead at all! Grab your tickets now and prepare to sing along to the soundtracks of your teenage years—or to your dad's teenage years! Click on the "Get Tickets" to reserve yours now!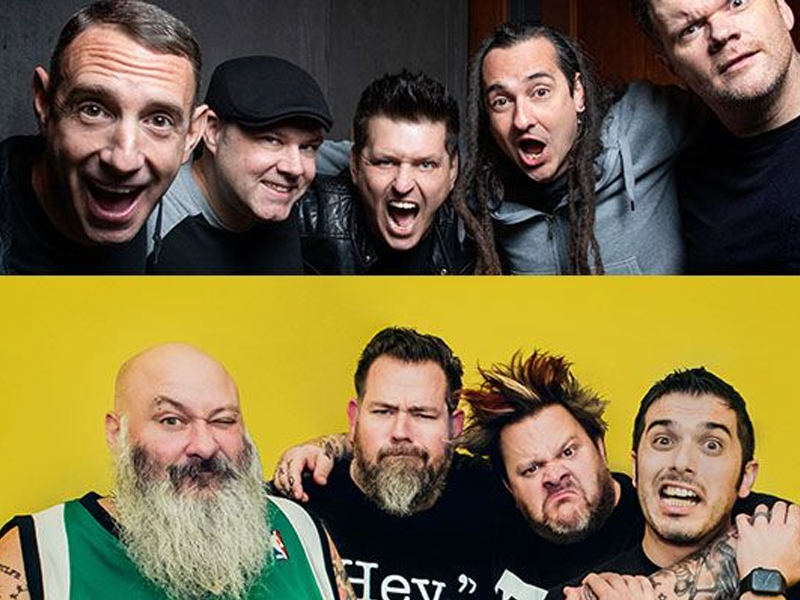 In support of their upcoming album "Pop Drunk Snot Bread," the Texas pop-punk pioneers Bowling For Soup will be taking the road this summer for their "Back For The Attack Tour." This is the band's tour since the success of their "Together Again – You're Welcome" Tour in the UK in 2020.
Bowling For Soup, consisting of Jaret Reddick, Chris Burney, Gary Wiseman, and Rob Felicetti, is known for their massive hits "Girl All the Bad Guys Want," "1985", "Almost," and "High School Never Ends." These songs, along with their new releases, will be heard in this concert tour co-headlined by Less Than Jake and The Aquabats.
"Finally! We started discussing this tour with Less Than Jake, right before the world shut down! Now that The Aquabats and Mom Rock have jumped on, this is sure to be the hap-hap-happiest summer tour EVER! Can not wait to get back out there!" exclaimed Jaret Reddick in excitement for the tour.
Less Than Jake is an American ska punk band from Florida, formed in the early 90s. The band has extensive hits and discography, but they are famously known for their 2003 album, "Anthem." This was the group's most commercially successful to date, which featured the singles "She's Gonna Break Soon" and "The Science of Selling Yourself Short."
The Aquabats, on the other hand, is a Californian rock band formed in 1994. The Aquabats are perhaps most recognized for their comedic persona, which they claim to be crime-fighting superheroes, easily identified by their masks and matching costumes. They are known for their songs "Super Rad!," "Red Sweater," and "Fashion Zombies," among many others.
Rounding the lineup is the newcomer hard-hitting alternative rock band Mom Rock. The band was formed in Boston in 2018 and has slowly taken Boston's DIY music scene by storm. Check them out as an opening act for the three veteran bands this summer!