The Stage AE | Pittsburgh, Pennsylvania
Grammy award-winning blues-rock jam band Blues Traveler are bringing their harmonica laden improvised groove music to Stage AE on Friday 31st July! The 90s legends have recently released their collaborative 12th studio album Blow Up the Moon, and are promoting it with a mighty tour of the US! Don't miss out on this exciting, immersive show!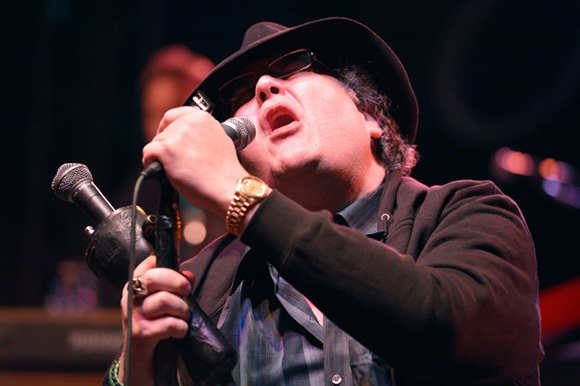 Emerging from the early 1990s jam band scene, Blues Traveler first made their name through non-stop touring, lengthy sets, and the passionate, virtuoso harmonica solos of lead singer and frontman John Popper. Formed in Princeton, New Jersey, Blues Traveler started as a garage band formed of high school friends in the mid-1980s. After graduating Princeton High School and moving to New York City, the band made a name for themselves playing local clubs, securing a contract with A&M in 1989. In 1992, the group founded the H.O.R.D.E. festival as an alternative to others such as Lollapalooza, along with other bands such as Phish and Spin Doctors. Although their popularity amid fans is based on their improvisational live shows, the general public is most familiar with the group from their Top 40 singles "Run-Around" and "Hook". To date, Blues Traveler have released 12 studio albums, their most recent being Blow Up the Moon, which was released in April 2015.