The Stage AE | Pittsburgh, Pennsylvania
Grammy-nominated indie rock band Big Thief is embarking on a massive tour this 2023! The worldwide trek will begin with a much-awaited U.S tour, kicking off at the start of the year with 17 coveted dates! On Sunday, 5th February 2023, Big Thief will stop in Pittsburgh and perform at Stage AE. The band is set to deliver its biggest hits, crowd favorites, and new songs from their latest album, Dragon New Warm Mountain I Believe in You. If you love indie rock, Big Thief's show at Stage AE is a must-see concert of the season! Grab your tickets now!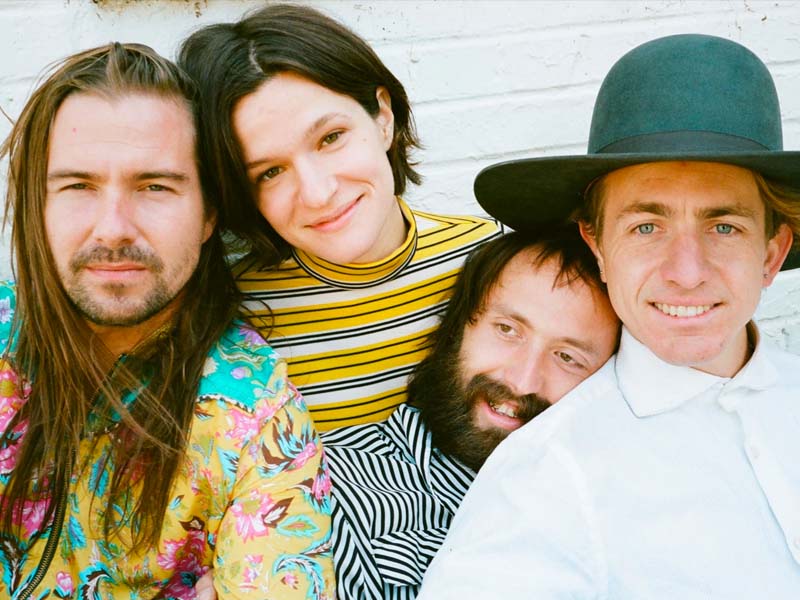 American rock band, Big Thief, emerged from New York in 2015. The band, deeply rooted in folk music, dropped their debut album, Masterpiece, in 2016. The highly-acclaimed album featured frontman Adrian Lenker, Buck Meek on lead guitar, Max Oleartchi on bass, and Jason Burger on drums. All members were graduates of Berklee College of Music in Boston. An NPR critic described Masterpiece's title track as "one of the best songs I've heard this year." The band released their sophomore effort, Capacity, two years after their debut. The highly-regarded album spawned two singles, "Mythological Beauty" and "Shark Smile." By this time, the band has garnered a cult following among indie music lovers.
In 2019, the band broke into the charts with their third album U.F.O.F. The album entered the Billboard 200 chart at number 142 and performed impressively on the Top Folk, Top Rock, and Top Alternative Albums chart, ranking at number 3, 26, and 13, respectively. U.F.O.F. was preceded by three singles, the title track, "Cattails," and "Century." The same year, Big Thief dropped their fourth effort, Two Hands, featuring the singles "Not" and "Forgotten Eyes." The album came within five months of their previous album's release and charted in eight countries, including the U.S. and U.K.
In 2022, Big Thief released their most successful album, Dragon New Warm Mountain I Believe in You. The album soared to number 13 on the Billboard 200 chart and peaked at number 3 on the Top Independent, Rock, and Alternative Albums charts. Besides the U.S., the fifth album entered the charts in 16 countries, including the U.K. and Canada.
Tickets to see this prolific band who stormed the indie world are now available! Secure your passes now and witness Big Thief light up Stage AE on Sunday, 5th February 2023!