The Stage AE | Pittsburgh, Pennsylvania
One of the most incredible rising stars in EDM, Big Gigantic, is coming to Pittsburgh, Pennsylvania! The groundbreaking duo, who's known for infusing jazz and hip-hop elements into their style of electronic music, is scheduled to perform at Stage AE on Thursday, 21st July 2022! The show is part of Big Gigantic's extensive spring/summer tour titled the Brighter Future Tour, consisting of 26 dates across the U.S. For their show at Stage AE, fans can anticipate the performances of Big Gigantic's massive hits and their most iconic remixes. Moreover, the show will also feature special guests Memba, Young Franco, and Covex as special guests! If you love EDM, you better come check out Big Gigantic's show at Stage AE this summer!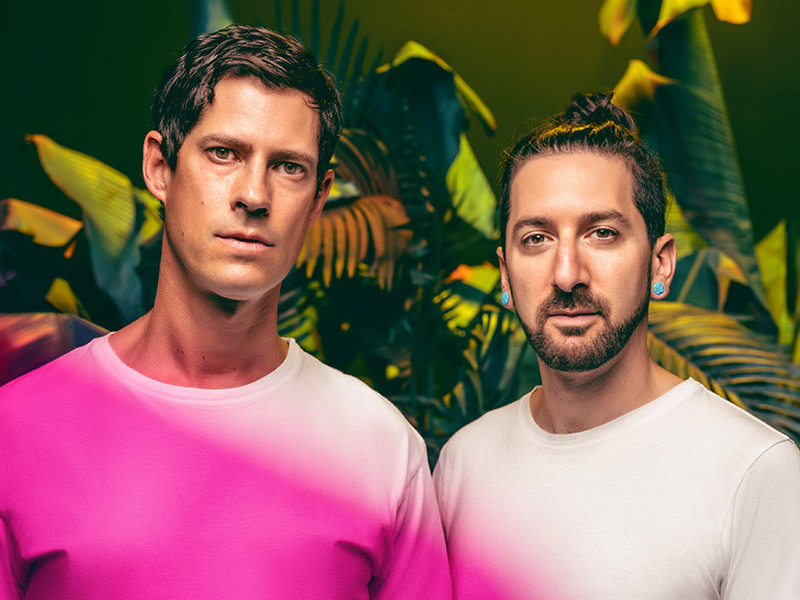 Big Gigantic is not your regular EDM artist. The duo is known for bringing various musical instruments into their acts. The pair comprises Dominic Lalli, who plays the saxophone, and drummer Jeremy Salken. Together, these two monumental artists have spawned the iconic tracks " Save Me From Myself," "Open Your Mind," and "The Little Things."
Big Gigantic's introduction into the music scene began in 2009 when they released their debut album, Fire It Up. The instrumental electronic album was revered by listeners for its hip-hop, jazz, and dubstep elements. Fire It Up, released via an independent Denver-based record label, was highly regarded for its unique sound and being ahead of its time. After their debut, Big Gigantic released several more albums. By 2016, the duo came out with Brighter Future, which debuted at number 2 on Billboard's Dance/Electronic Albums chart. The record spawned the colossal hit, "All Of Me," performed with chart-topping rapper, Logic. Big Gigantic came out with a series of deluxe and remixed albums based on Brighter Future before releasing their latest album, Free Your Mind, in 2020.
Aside from their headlining tours, Big Gigantic can often be seen performing at big music festivals, including Coachella Valley Music and Arts Festival, Lollapalooza, Hangout Music Festival, Ultra Music Festival, and many more. Apart from performing together, Domonic Lalli and Jeremy Salken participate in a couple of side projects, such as the electronic jam band Gigantic Underground Conspiracy and the supergroup Big Grizmatik. Big Gigantic's music is often used in popular media, such as films, TV programs, events, and film trailers. Their tracks and albums are available for free on their official website.
If EDM is your jam, you should score your tickets now to experience the Brighter Future Tour at Stage AE on Thursday, 21st July 2022!