The Stage AE | Pittsburgh, Pennsylvania
North Carolina-based progressive rockers, Between The Buried And Me are will be smashing the stage at Stage AE on Friday 7th August 2015! Here on their summer tour to celebrate the upcoming release of, 'Coma Ecliptic', which is set to be a concept album. An adventurous story of a wandering man, cemented in a coma and assembling his previous journeys through past lives.
Between The Buried And Me, prove time and time again of their intricate, proficient musical abilties and always give hot performances! Come join them and rock out!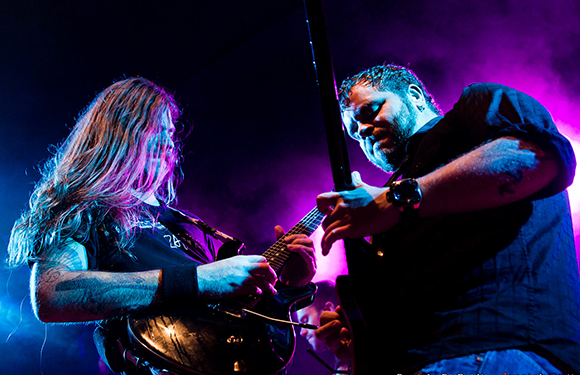 Hailing from North Carolina, Between The Buried And Me are a blend of progressive metal, death metal and metalcore. Known for their concept style albums, flashy guitar riffs and solid flow, BTBAM have crafted their own definitive sound and approach to songwriting.
In the space of 15 years, a career that any artist would be proud of, the band have released 11 albums, almost one per year.
Drawing on inspirations from artists such as Smashing Pumpkins, Metallica, Queen, Soundgarden, Faith No More, Pink Floyd.. Between The Buried And Me have combined all of their influences along with their individual styles to create a fresh, exciting sound. Giving them a very dedicated, loving fan base all over the world! And enormous credibility within the prog rock music industry.
They always find a way to bring something new such as adding unexpected instruments; saxophone, percussionists, flute and strings. Their sound is an epic masterpiece and is definitely one not to be missed!