Stage AE | Pittsburgh, Pennsylvania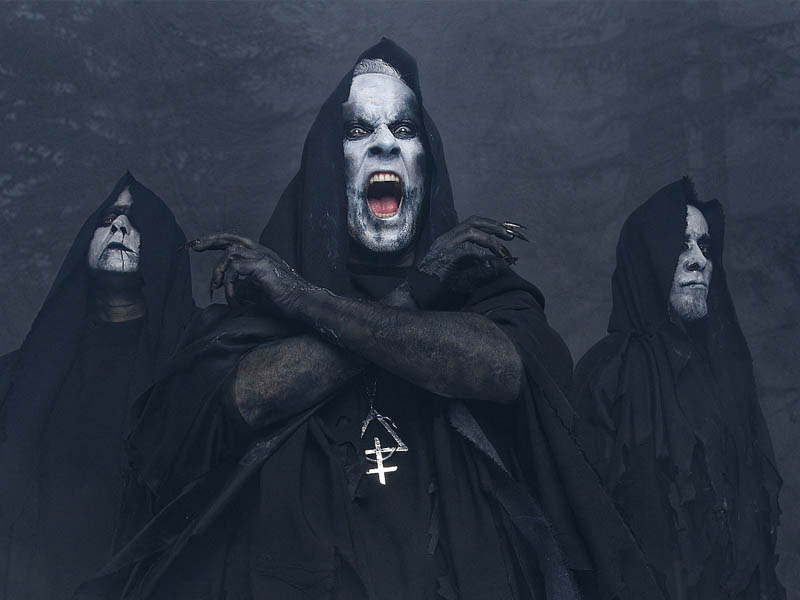 This summer, Poland's most sinister metal band is making its way towards North America! The highly-acclaimed extreme metal powerhouse Behemoth recently announced a series of headlining one-off dates. The band, known for their traditional black metal style and occult-driven lyrics, will embark on a 21-date trek across the U.S. and Canada! On Friday, 15th September 2023, Behemoth will make a coveted stop in Pittsburgh, Pennsylvania, to perform at the iconic Stage AE! Heavy metal fans can anticipate a fully-packed setlist, which includes fan favorites, such as "Opa Pro Nobis Lucifer," "Conquer All," "Ov Fire and the Void," and more! The band will also feature tracks from their latest album, Opvs Contra Natvramm, which featured hits. "Once Upon a Pale Horse" and "The Deathless Sun! Behemoth is currently at the forefront of the most infamous but beloved metal bands on the planet, so if you've got a taste for the most extreme of all the extremes, you better hurry and score your tickets now!
Behemoth's highly-anticipated headlining tour is a series of on-off dates from their supporting trek with Danzig. The band will make their way across 21 cities to perform headlining shows for American fans during August and September. For their show at Stage AE in Pittsburg, Pennsylvania, Behemoth brings along special guests Twin Temple and Imperial Triumphant. If you're curious how an obscure metal band from Poland has made its way into the American heavy metal radar, the answer is simply because Behemoth's musicianship is quite brilliant. The band may have a sinister aesthetic, coupled with anti-christ lyrics and a controversial frontman. Primary songwriter and vocalist Adam "Nergal" Darski has come under fire in his home country for his "intentionally insulting the Holy Bible." However, the band, controversial as they come, creates outstanding compositions, and their musicality is top-tier.
Sure enough, Behemoth has amassed a massive and loyal following. This is why the band's European summer trek, The Deathless Svmmer Tour, had them performing in multiple major festivals, such as Download, Hellfest, Sweden Rock, Graspop, and Mystic Festival.
During their upcoming North American tour, fans can anticipate Behemoth's plethora of hits. The band has been known to release numerous hits and music videos with each studio release. In 2004, they released their breakout album, Demigod, which spawned the hits "Conquer All" and "Slaves Shall Serve."
Their follow-up album, The Apostasy, entered the top 10 in Poland's mainstream charts, as well as the U.S.'s Billboard 200. The album featured several fan favorites, such as the "Prometherion," "At the Left Hand Ov God," and "Inner Sanctum." Since the release of their ninth studio album, Evangelion, in 2009, Behemoth has consistently charted across multiple countries, even topping the mainstream chart in Poland. Their latest album, Opvs Contra Natvram, is their third effort to go number 1. Released last year via Nuclear Blast, the album featured several titles, including "Ov My Herculean Exile," "Off to War!" "The Deathless Sun," and many more.
If you love heavy metal, you should experience Behemoth's live show. The band is known for their extremely tight sets and impressive productions! So hurry and score your tickets now before they're gone!