The Stage AE | Pittsburgh, Pennsylvania
Have you been dreaming of better days ahead? Well dream no more, as the dream-pop duo, Beach House, is stopping by Stage AE on Friday, 18th February 2022, to bring the dream of awesome sound and live music to life. Beach House is known for its indie, dream pop, psychedelic, and mesmerizing sounds with singles such as "10 Mile Stereo", "Used to Be", "Myth", and "Lemon Glow". The duo is set to drop their upcoming album entitled "Once Twice Melody" which is their eighth studio record presented in four chapters, with the first chapter recently released comprising of 4 new songs. Expect a dreamy, transcendent experience with the duo's magic of sound through fan-favorite hits and fresh new music. Wake up and book your tickets now!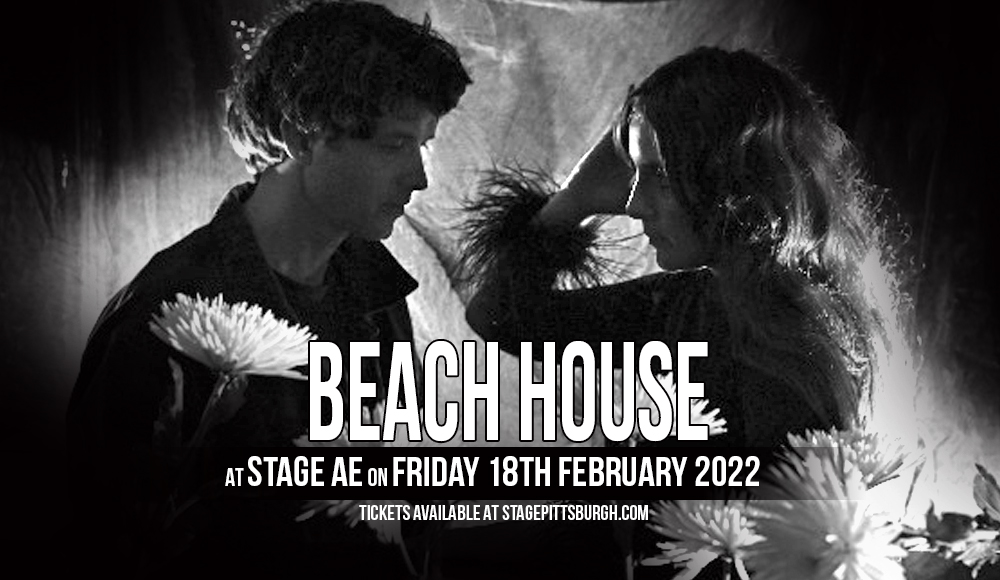 Beach House consists of Victoria Legend and Alex Scally, who formed the band back in 2004 after they met in Baltimore's indie rock scene. By 2006, their track "Apple Orchard" was featured in a Pitchfork mixtape, then they released their debut album "Beach House", ranking 16th on Pitchfork's Best Albums of the year. Their single "Master of None" was later on sampled by The Weeknd for his song "The Party & The After Party" for his 2011 mixtape. The single "Master of None" was also later on used in the Netflix show with the same name.
Their first album received mostly positive reviews, as AllMusic notes it as "one of the most mystical indie-pop surprises to arrive in 2006". By 2008 they released their next record "Devotion" with the single "Used to Be", also receiving positive acclaim.
Afterward by 2010, they released "Teen Dream", the duo's third album described as dynamic and intense, which propelled them to a larger audience with even Jay-Z and Beyonce seen watching one of their shows. The album marked a spot at #5 on Pitchfork's Top 50 Albums of 2010, also taking a seat in the book "1001 Albums You Must Hear Before You Die".
The duo carried on and released their next albums "Bloom", "Depression Cherry", "Thank Your Lucky Stars", and "7". The duo continued serving life-changing songs of mystical, unique, and mesmerizing dream pop, indie rock, and neo-psychedelic beats that fans can't get enough of.
As they release their upcoming album "Once Twice Melody", it's time to take yourself back to the dreamscape led by Beach House on a night of life-changing live music. Book your tickets now!