Stage AE | Pittsburgh, Pennsylvania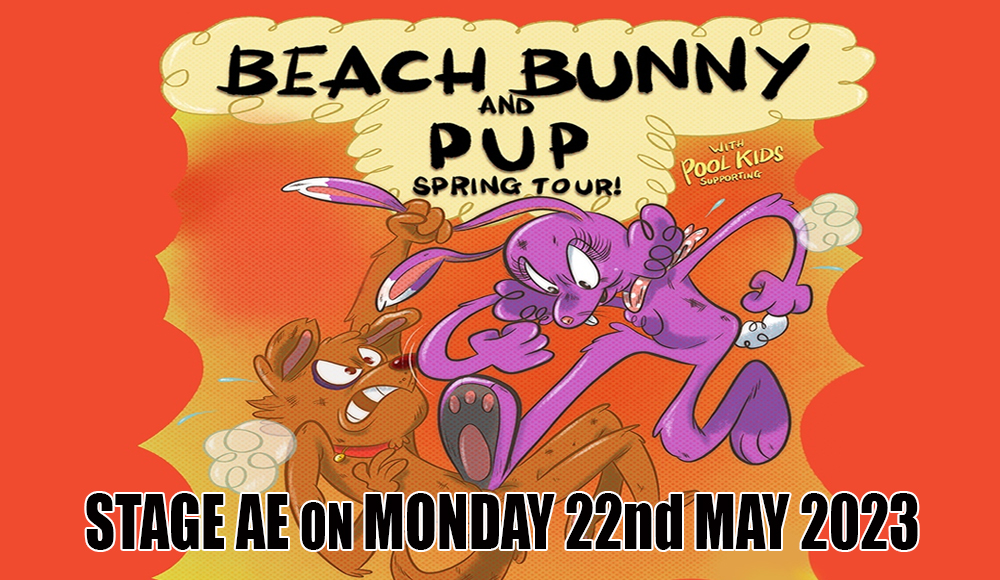 Get ready to feel like you're floating as they take the love to the live stage at their newly announced Spring Tour with PUP, joined by Pool Kids as the supporting act. As the indie crowd favorites hit the stage before featuring at a much-awaited festival in Atlantic City, Beach Bunny is stopping by Stage AE on Monday, 22nd of May 2023. As Cloud 9 awaits, Beach Bunny invites everyone to chill and rock out to their bedroom pop hits on the live stage. A portion of the show's proceeds will be going to the Trevor Project, in support of LGBTQ youth. Don't miss out by booking your tickets now!
With two viral hits up their sleeve, the "Prom Queen" rockers are set to take their fans to "Cloud 9" in a series of shows this spring with their pop-punk friends PUP. Following the massive success of their critically-acclaimed debut album "Honeymoon", Beach Bunny released their sophomore LP "Emotional Creature" in July 2022. The new album features their hit singles "Karaoke", "Entropy", and "Fire Escape".
In January 2021, Beach Bunny switched things up with a new EP "Blame Game". While known for their energetic and youthful beats such as that in "Cloud 9", Beach Bunny takes a new striking personality in the new record. The EP amassed praise for its stellar songwriting covering important topics matched with their signature sound.
As teenagers rave to their shows and hit replay on every track, the band reflects that they have to remind themselves that they are role models for these young girls, wanting to take their best interests at the top. "Over time, I've had to remember that I am a role model for some of these younger girls and want to be aware of that. If I'm ever putting out any kind of message [in my lyrics or online], I want to have their best interest at heart," vocalist Lili Trifilio shared in an interview with Thrillist.
As the band faced viral success for their tracks "Prom Queen" and "Cloud 9", Beach Bunny takes into heart the core purpose of their music - honesty. Having faced increased pressure with their newfound success and visibility, Beach Bunny continued to stay true to their core - indie rock anthems that serve confessional-style honesty that hits hard.
Lili shares that "Weeds" is her favorite track off of Emotional Creature. "[When I wrote the song] I was like, 'I hope I stop doing all this toxic stuff,' and by the time it was recorded, I [felt] a sense of letting go," she shared with i-D. "but I wasn't all the way there, now, with another year passing, I'm like, 'Yes, I can take a deep breath and let it go.'"
PUP on the other hand, released THE UNRAVELING OF PUPTHEBAND, their fourth LP.
Don't miss out on Beach Bunny and PUP sharing the stage, joined by Pool Kids, at Stage AE on May 22nd by booking those tickets now!