The Stage AE | Pittsburgh, Pennsylvania
Chill, vibe, rock, and feel the beat as Filipino-British singer-songwriter, beabadoobee, is set to hit the stage at Stage AE on Saturday, 11th December 2021, inviting you to jam to her sweet and soulful indie-pop and alt-rock bops. Beabadoobee just dropped her music video for her new single "Cologne" from her latest EP "Our Extended Play", produced with The 1975's Matty Healy and George Daniel. She's the sweet voice behind fan-favorite tracks such as "Care", "Last Day On Earth", "Coffee", and the worldwide TikTok hit, "Death Bed (Coffee for Your Head)" with Powfu. So 'don't go to bed just yet; 'make a cup of coffee, and book those tickets now!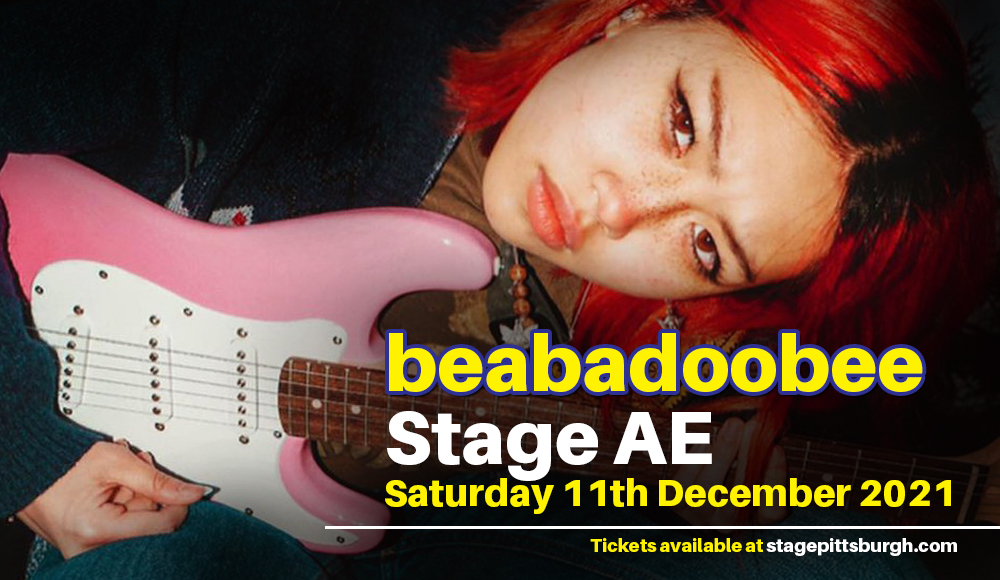 Born in the Philippines, and moved to London at the age of 3, she grew up listening to OPM (original Pinoy music), and 80's pop and rock, and then learning to play instruments by herself with help from YouTube tutorials. Her musical influences include Elliott Smith, The Beatles, Mazy Star, Simon and Garfunkel, The Moody Peaches, Pavement, and Daniel Johnston.
Inspired by Kimya Dawson and the Juno Soundtrack to make music; by 2017, she dropped the first song she ever wrote on her guitar, "Coffee" which got the attention of Dirty Hit Records to which she signed into by 2018. The song was later sampled by Powfu for his 2020 certified platinum single "Death Bed (Coffee for Your Head)" to which she was credited as a featured artist, the song became a massive hit after becoming viral and widely used in TikTok.
Her first studio album, "Fake it Flowers" received critical acclaim, and Billboard ranked her as the Top New Rock Artist of 2020. She served as supporting acts on tours with Clairo and The 1975. Artists such as Taylor Swift, Harry Styles, Khalid, Matty Healy, and Jaden Smith have expressed their admiration for the rising star, beabadoobee.
Before you go to bed, book those tickets now!