Stage AE | Pittsburgh, Pennsylvania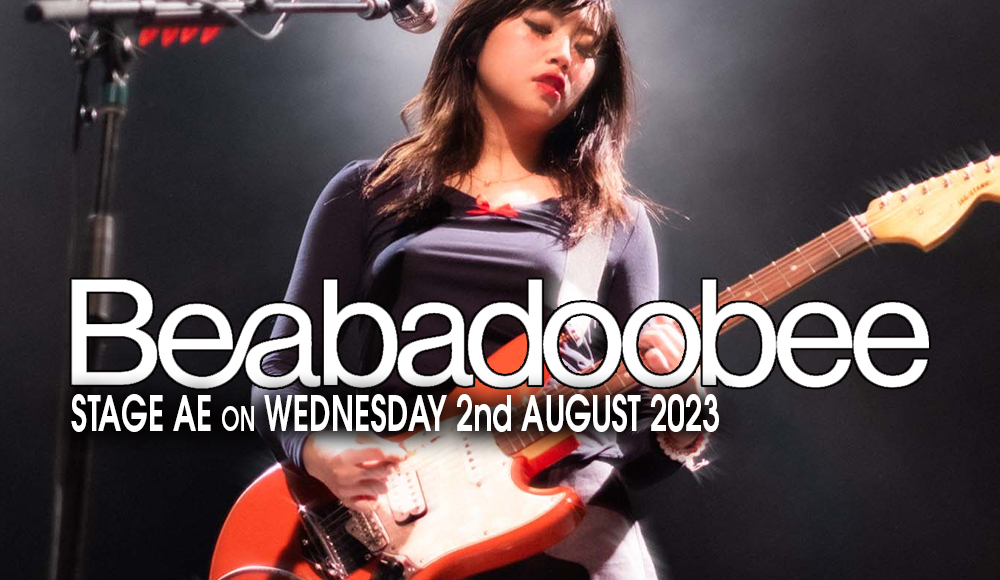 Taking fans across 'Beatopia' in 2022, the rising superstar, beabadoobee, is launching a series of shows this 2023, including a special night at Stage AE on Wednesday, 2nd of August 2023. As her new record served the world with her new hits "Talk", "See You Soon", and "10:36", the singer continues to warm the hearts of fans around the globe. Following a big Taylor Swift Tour opening act announcement, the singer also shared her newest single "Glue Song", sharing the love as she journeys into a new relationship. Follow her beautiful journey by booking your tickets now!
As the rising Gen Z indie icon released her hit single "Coffee" and a feature on Powfu's "Death Bed" that sampled her chill bedroom pop hit, beabadoobee quickly became an indie favorite for her gentle voice and relatable lyrical masterpiece. Fresh from a big tour announcement, opening for Taylor Swift's "The Eras Tour", beabadoobee dropped a new track "Glue Song", the first love song she's ever written for her new relationship.
"I wrote a lot of this song while on tour across Australia and Asia in the back of cars and traveling," the singer shared. "It's a heartfelt song that means a lot to me … a love song and the first one I've written in my new relationship. I usually write these songs that are sad... For the first time this is just me being really happy."
With newfound love and joy, beabadoobee is looking forward to sharing a new beautiful journey with all of her fans this 2023. As a certified-Swiftie who had "Love Story" as her Nokia ringtone back in the day, she's stoked and proud to share that she's opening the superstar's Eras Tour.
"I remember telling an interviewer that my dream support was Taylor Swift and then I got a call from my manager saying she wants you to go on tour with her." the singer shared. "I messaged all my girlfriends: 'Guess f***ing what,'"
Having taught herself how to play the guitar at 17, beabadoobee wrote her first song "Coffee" in 2017. The bedroom pop-favorite track quickly gained attention among the indie crowd and scored her a record deal. "For me it all happened so quickly. I put my first song up online and it got picked up by a team and I really didn't expect any of it." she shared.
As beabadoobee continued serving indie gems following her cup of hot coffee, she later found her big break when Canadian rapper Powfu sampled the first song she ever wrote, into "Death Bed (Coffee for Your Head)". The song quickly became viral on TikTok, and her song "Coffee" became a sleeper hit.
"I'm not going to lie, it was overwhelming… I kinda hated it. I hated more people knowing about the first song I'd ever written and not my others," she shared in an interview. "I was so stubborn but I grew into it and accepted that's just how life works. I was extremely grateful for its existence and it's only given me more opportunities."
Following her big break, beabadoobee released her debut LP "Fake It Flowers" in October 2020, and her new album "Beatopia" in July 2022. Following a successful 2022 tour, the singer is looking forward to an amazing journey this 2023, opening for Taylor Swift, and serving special nights of live music across the country.
Sharing her new masterpiece "Glue Song", beabadoobee shares "This song feels really personal, and I went to my hometown in Iloilo to film the music video. It's where I was born and so that also added another personal touch to the song."
Book your tickets now!