The Stage AE | Pittsburgh, Pennsylvania
Badfish – A Tribute to Sublime and their 20 year anniversary tour comes to Stage AE, Pittsburgh, PA, on Friday, February 11th, 2022 with very special guests Kash'd Out and Dale and the ZDubs! Buy some tickets now, so you don't miss this super anniversary tour, with Badfish, channeling the supreme sound of Sublime. What separates Badfish from other tribute bands of that genre is that they have replicated Sublime's essence, by playing with the spirit of Sublime, they perform not as Sublime, would have or did, but as Badfish does.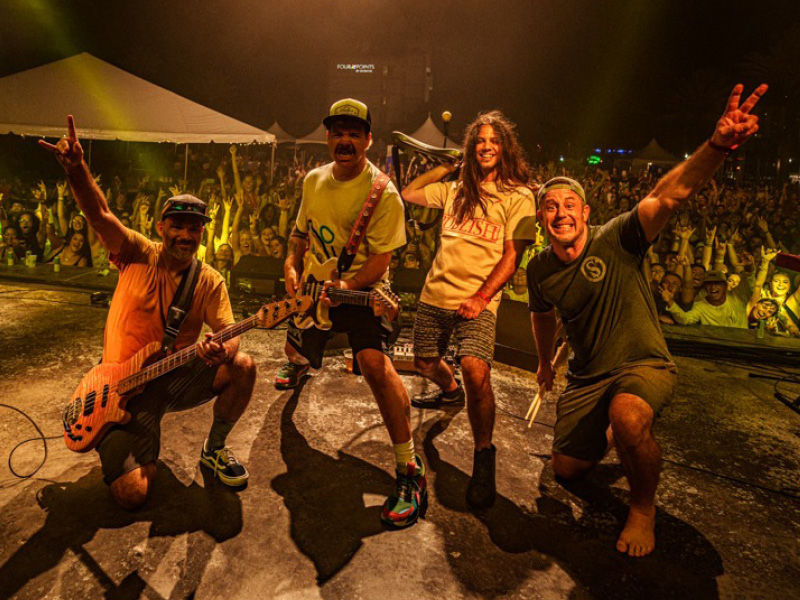 By encompassing a sense of place and purpose long associated with Sublime's music, Badfish: A Tribute to Sublime have busted out onto the scene to continue to channel the spirit of Sublime with a fury not felt for some time. They are singer and guitarist Pat Downes, guitarist and keyboardist Dorian Duffy, Bassist Joel Hanks, horn blower Quinn Carson, and drummer Scott Begin. In 2008, the band was nominated for Best Tribute Act in the Boston Music Awards.
The reggae rock and ska punk band phenomenon known as Sublime, arguably the most energetic, original, and uniquely eclectic band from the late 80s, and ended with the untimely death of lead singer, guitarist, and songwriter Brad Nowell in May 1996. Sublime released three studio albums, one live album, five compilation albums, three EPs, and one box set. Sublime did not experience major commercial success until 1996 with their self-titled third album, released two months after Nowell's death, which peaked at number 13 on the Billboard 200, and spawned the single "What I Got", and which remains the band's only number 1 hit single.
Sharing the stage with Badfish on their 20th Anniversary Tour will be Kash'd Out from Orlando, and Dale & The Z-Dubs who hail from Washington D.C.