Stage AE | Pittsburgh, Pennsylvania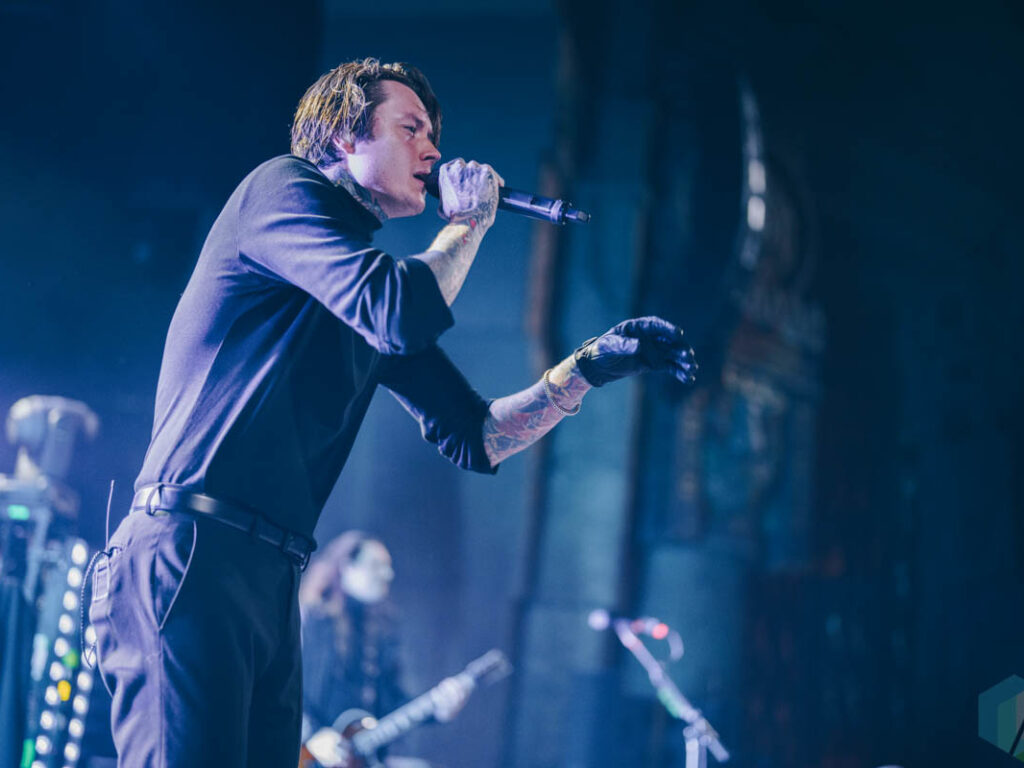 Come see Bad Omens for good times at Stage AE on Thursday 14th September 2023! Bad Omens is an American heavy metal band from Richmond, Virginia with a rabid fanbase that heaps high praise upon them. With Bad Omens you'll hear the rare combination of catchy lyrics, with beautiful and haunting vocals and melodic instrumentals over a heavy track. The band has been on a meteoric rise through the rock and metal scene since their debut album in 2018 took the world by storm, and they haven't stopped reaching new heights ever since. When Bad Omens comes to stage AE, you'll catch them with two other scene favorites as opening acts; I See Stars and Erra. If you listen to melodic metal, this is an epic show you don't want to miss. Grab your tickets now while you still can, because they're sure to sell out soon!
Bad Omens came onto the scene by releasing a rough demo, which caught the attention of well-known metal record label Sumerian Records. The label signed the band and set them up with all the right tools to craft their interest-arousing demo into a well machined album of certified metal hits.
Now it was time to hit the road. Bad Omens was given a spot opening ahead of fan favorite bands like Asking Alexandria, Born of Osiris, and Parkway Drive. Just like that, a spark was lit- heavy metal fans had a new band to obsess over. Bad Omens would continue to release albums and tour, eventually securing a spot on tour with rock veterans A Day To Remember, a valuable spot that would continue to garner them attention and high praise amongst rock and metal fans. Some have compared Bad Omens to Bring Me The Horizon, an apt comparison and considered by most to be a huge compliment. This comparison is due to frontman Noah Sebastian's scratchy, mid-to-high pitch screaming style which bears resemblance to BMTH frontman Oliver Sykes' voice on their 2013 Sempiternal release.
Bad Omens will be joined by I See Stars, veterans of this music scene. I See Stars are known for their interesting blend of metal, electronic beats, and vocals tinged with pop influences.
Erra also opens for this show, a band known for mixing progressive metal, metalcore, and electronic melodies to bring a beautiful blend of influences to rock music.
When Bad Omens and their notable opening acts come to Stage AE on Thursday 14th September 2023, get ready for the house to be set on fire, metaphorically speaking. Expect a show with an enthusiastic and energetic crowd reacting to catchy and relatable melodies.
Stage AE is the perfect place to host this energetic show- an indoor venue with incredible acoustics and the opportunity for a crowd to be close to each other, feeding off of each other's excitement. Grab your tickets now for this amazing show before you miss the chance- you'll kick yourself if you don't.