Stage AE | Pittsburgh, Pennsylvania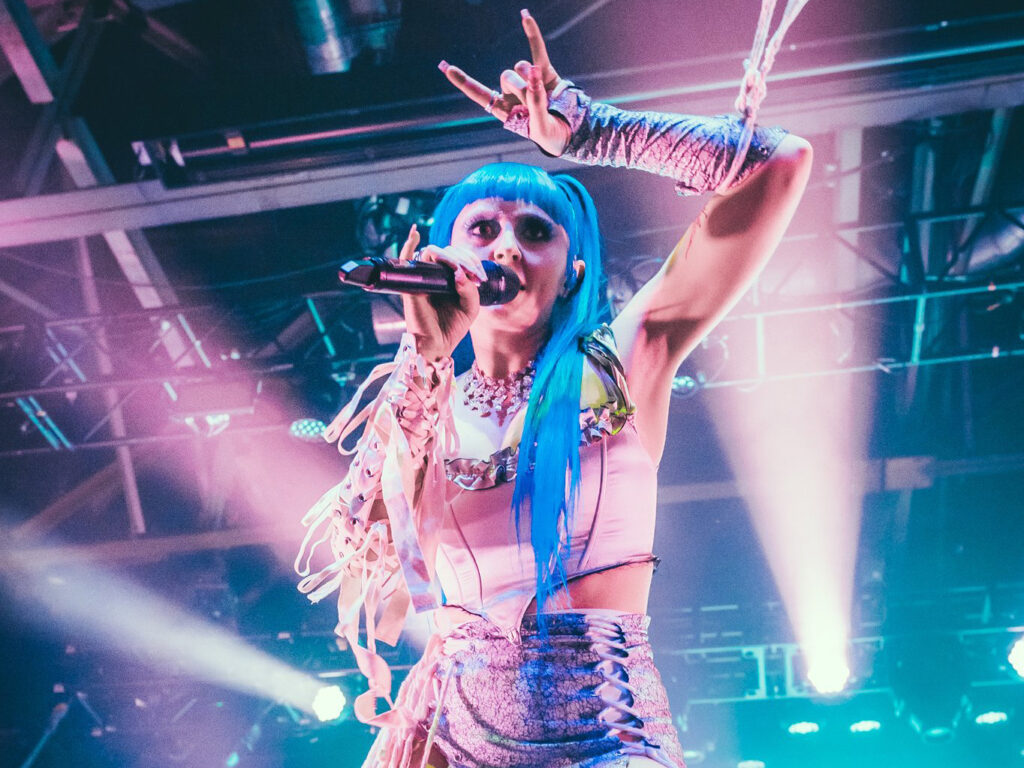 Get some caffeine in your system and get ready to move! Ashnikko is bringing her unique blend of electro pop and hip hop to Stage AE on Tuesday 19th September 2023 for an unforgettable performance. Ashnikko's interesting lyrical content and unique sound have rapidly taken the music world by storm. An Ashnikko performance is known to excite crowds with its intensity, leaving them in awe of the captivating show she puts on stage. With viral hits like Daisy and Stupid taking over TikTok and other social media, Ashnikko has quickly become a guaranteed hit maker. Ashnikko is coming to Stage AE on Tuesday 19th September 2023 and it's an event that's sure to have your friends talking. Trust us, you'll want to see this. Grab your tickets now before it's too late and you miss a performance that will be talked about all over town!
Ashnikko is taking over the stage at Stage AE on Tuesday 19th September 2023! Known for surprising lyrics and a sound that blends genres in interesting ways, Ashnikko is sure to put on an engaging and exciting live performance when she visits Pittsburgh with her blue hair and take no flack attitude.
Ashnikko burst on to the scene in 2019 when her song Stupid feat Yung Babby Tate went viral on Tiktok, being repurposed and used for trend videos around the world. That was all Ashnikko needed to start her rise and take over the world as an overnight sensation. She didn't stop there, either. Her next single, the hit track Daisy, quickly racked up millions of plays on streaming platforms and to no one's surprise, went viral on TikTok yet again. Between her interesting appearance, shocking lyrics, and unique sound, Ashnikko had all the elements she needed to quickly develop a loyal and dedicated fanbase around the world.
Her debut mixtape is called Demidevil and released in 2021. The mixtape features interesting collaborations with well known artists such as Grimes and Princess Nokia. With a knack for blending catchy hooks and powerful messages of female empowerment, Ashnikko has found a formula that works to make people pay attention to her whether online or on stage.
In just a few years, Ashnikko has already achieved a lot in the music industry, having been nominated for the MTV Europe Music Award for Best Push Act and the NME Award for Best New Act in the World. Her music has also been featured in movies and TV, such as Netflix's Sex Education series and The Bold Type, contributing to her continually rising popularity.
When Ashnikko comes to Stage AE on Tuesday 19th September 2023, be ready for the kind of show you remember decades later. Ashnikko is the kind of artist that rarely comes about. Her sound is unique and her look is captivating. Buy your tickets now before you miss your chance to create a core memory made of art and energy!