The Stage AE | Pittsburgh, Pennsylvania
This summer, Anthrax and Black Label Society will bring some of the finest thrash and heavy metal to Stage AE on Monday, August 22nd 2022, and they bring with them the heavy metal band, Hatebreed, celebrating the 20th anniversary of their Perseverance album, as special guests. Both bands, Anthrax and Black Label Society will play headline sets, so, yes… you want to get some tickets, this is going to be an extensive night of metal music, celebrating Anthrax's 40th anniversary, and the 35th anniversary of their breakthrough album, Among the Living. The album that catapulted the band from being a small club attraction to arena and stadium stars.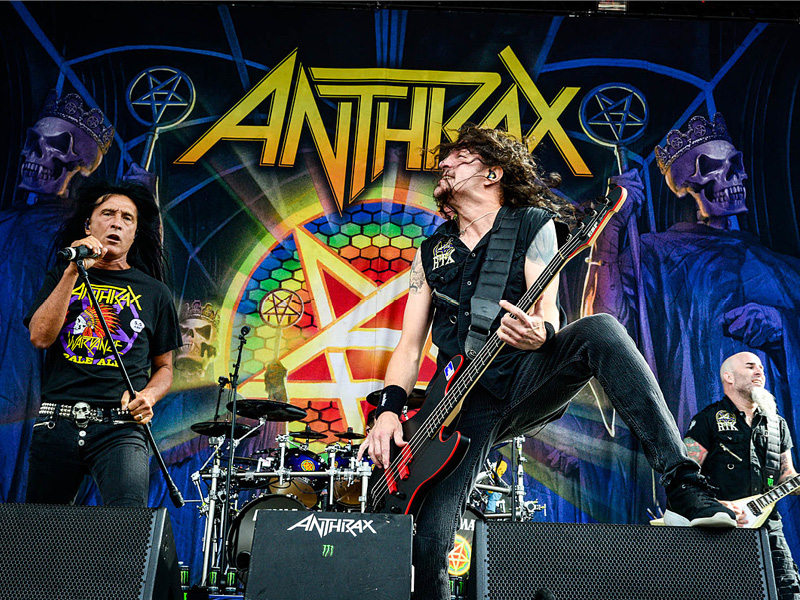 Anthrax are considered one of the top 4 thrash metal bands in the world. They are guitarist Scott Ian, lead singer Joey Belladonna, lead guitarist Jon Donais, bassist Frank Bello, and drummer Charlie Benante. Their latest and eleventh studio album, For All Kings, was released in February 2016, and received generally positive reviews from critics, with many citing the 8-minute "Blood Eagle Wings" as a standout. Loudwire, observes that the album "delivers the thrash that they are known for, but also sees them explore other sonic pathways without losing touch with their core sound". The album charted at number 9 on the Billboard 200 and number 2 on the Top Rock Albums chart.
In an interview in November 2020, Ian stated that Anthrax would "certainly be ready to make a record next year", but added that its release date could be pushed back to 2022: "In my brain, I don't wanna put a record out until I can play shows." So, here they are on tour, expect some new tracks!
Black Label Society have released eleven studio albums, two live albums, two compilation albums, one EP, and three video albums. They are lead singer and lead guitarist Zakk Wylde, bassist John DeServio, rhythm guitarist Dario Lorina, and drummer Jeff Fabb. They released their eleventh studio album, Doom Crew Inc., in November 2021, featuring the lead single "Set You Free" which was elected by Loudwire as the 22nd best metal song of 2021.
Metalcore band, Hatebreed, is from Bridgeport, Connecticut, and formed in 1994. The band broke into the mainstream with their debut album, Satisfaction is the Death of Desire, in 1997, which gave the band a cult following. They are lead singer Jamey Jasta, lead guitarist Wayne Lozinak, rhythm guitarist Frank Novinec, bassist Chris Beattie, and drummer Matt Byrne.
Their eighth studio album, Weight of the False Self, was released in November 2020, with Metal Injection stating that, "just by listening to the single 'Instinctive (Slaughterlust)', it's at least clear that Hatebreed hasn't forgotten how to be Hatebreed." The album was deemed "one of their most aggressive to date" by Consequence of Sound and "pummeling" by Revolver, while Psychology Today called it "a blazing combination of extreme metal and hardcore punk." "Weight Of The False Self' is a perfect representation of HATEBREED in 2020, a fresh onslaught of soon-to-be classics with all the elements that led you here since day one," explains guitarist Frank Novinec.