The Stage AE | Pittsburgh, Pennsylvania
Come one, come all to the most legendary heavy metal event of the year! The Swedish death metal giants Amon Amarth are bringing the Great Heathen Army Tour to U.S. shores this fall! On Wednesday, 30th November 2022, Amon Amarth will be conquering Stage AE, along with their death metal comrades and fellow Swedish band Carcass and American bands Obituary and Cattle Decapitation. If you're looking for an epic headbanging and neck-breaking event, Stage AE on Wednesday 30th November 2022 is the place to be. So hurry and grab your tickets now and become part of the Great Heathen Army!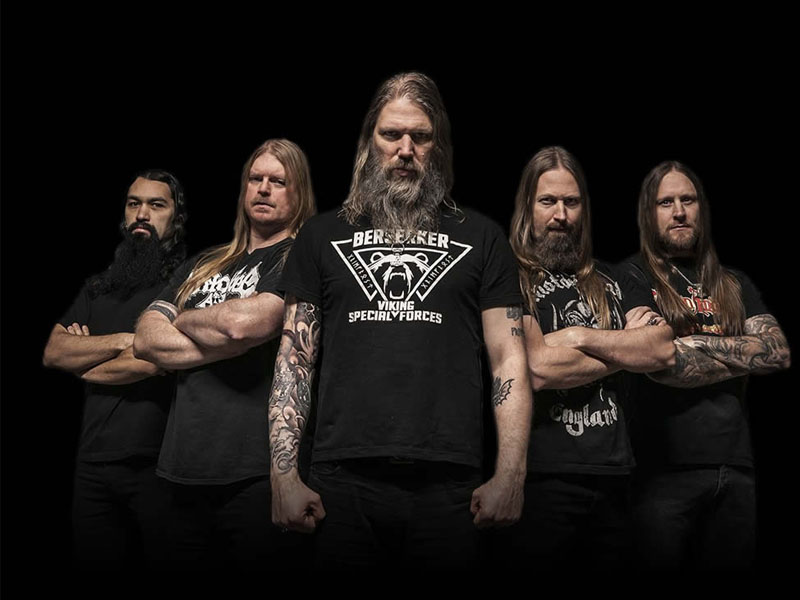 Amon Amarth recently announced their upcoming journey towards the U.S. The band states in a press release that the tour has been a long-awaited event. "We have been away for a long time, and now we return to raid with the death metal event of the year! We will be sacking cities across the continent with our good friends Carcass, Obituary, and Cattle Decapitation. We intend to bring a big show and give you a night that you won't easily forget. Miss this at your own peril."
Amon Amarth is on tour to promote their forthcoming album, Great Heathen Army. The 2022 album will be their 12th effort to date and was preceded by its title track, released in July 2022. Great Heathen Army maintains Amon Amarth's Viking-themed death metal music. The band has released numerous critically-acclaimed studio albums, the most notable being their seventh release, Twilight of the Thunder God. The 2008 album served as their breakthrough effort, debuting at number 10 on the Swedish charts and number 50 on the Billboard 200.
Meanwhile, fellow Swedish death metal band Carcass joins the much-anticipated tour, which will be their first major U.S. tour in six years. American death metal band Obituary and the death grind outfit Cattle Decapitation completes the night's full-blown lineup.
Tickets to this headbang-worthy concert are now available. Get your tickets and experience the Great Heathen Army Tour at Stage AE on Wednesday, 30th November 2022!