The Stage AE | Pittsburgh, Pennsylvania
Are you ready to feel, a touch of the beat that gets you up on your feet, gets you out and then into the sun? Well get ready for Aly & AJ, A Touch of the Beat Tour at Stage AE on Saturday, May 7th, 2022. Grab your tickets because the all American pop duo, and sisters, Alyson and Amanda Michalka are back! And they have brought you a brand-new album that is an absolute musical phenomenon!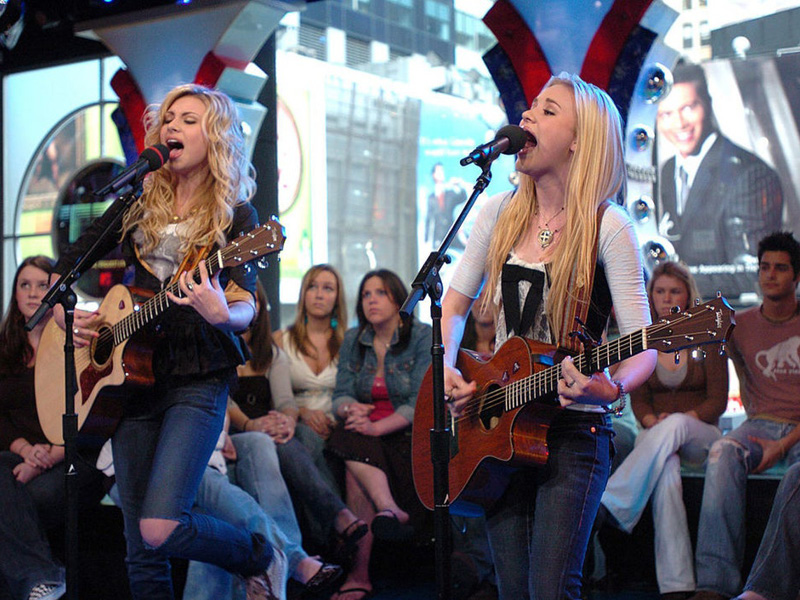 Their debut album, Into the Rush, came out in 2005, debuting at number 36 on the US Billboard 200, and was certified gold, selling over a million copies worldwide. Their third album, Insomniatic, from 2007 peaked at number 15 on the Billboard 200. It wasn't until 2017 that they finally, properly returned with the aptly-titled Ten Years EP. A gorgeous collection of '80s-indebted synth-pop, the project ushered in a new era for Aly and AJ Michalka, and now, their fourth studio album, and first in 14 years, A Touch of the Beat Gets You Up on Your Feet Gets You Out and Then Into the Sun, came out in May 2021.
A Touch of the Beat Gets You Up on Your Feet Gets You Out and Then Into the Sun, owes far more to the laid-back '70s sound of California than their previous EP's and singles from 2020, it's warm and inviting modern pop with the occasional disco beat and soft rock mellowness happily sneaking into the mix, a sound that's both modern and retro at the same time. After fourteen long years, Aly & AJ have planted their flag with an exceptional record that rounds off what's been a triumphant return, and is sure to be the beginning of a brilliant new chapter.